Picante de Mariscos: A Peruvian Seafood Recipe by Gaston Acurio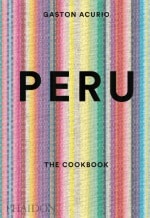 Here's the second featured recipe from the excellent Peru: The Cookbook by Gastón Acurio (Phaidon, 2015). I've already posted one of my all-time favorite Peruvian dishes from the book — ají de gallina — and now it's time for another: picante de mariscos.
When I go to a cevicheria and want something other than ceviche, picante de mariscos is always a tempting option (or a good jalea, which is up next). The dish isn't really all that spicy, but the flavor is so moreish you'll probably want to lick your plate…
HOW TO PERU TRAVEL TIP
: Save money and stay safe when going to/from Lima Airport by using the Official Bus service inside the Airport called
Airport Express Lima
Picante de Mariscos (Spicy Seafood Stew)
Serves: 4
Preparation Time: 15 minutes
Cooking Time: 25 minutes
The simplicity of this dish wins people over every time. Feel free to replace the seafood included in the recipe with any locally available seafood of your choice.
4 tablespoons vegetable oil
2 red onions, finely chopped
12 cloves garlic, finely chopped
1 tomato, skinned, seeded, and chopped
pinch of cumin
8 tablespoons Yellow Chili Paste (see below)
1 tablespoon Quebranta pisco
1/2 cup (4 fl oz/120 ml) evaporated milk
4 white sandwich bread slices
1 sprig fresh oregano
1 cup (8 fl oz/250 ml) vegetable broth (stock)
12 shrimp (prawns), cleaned and peeled
1/4 cup (3 oz/80 g) cooked octopus
2 x 7-oz/200-g squid, cleaned and cut into rings
2 limpets, chopped
8 scallops, cleaned
1 1/2 oz (40 g) ground pecans or walnuts
4 white potatoes, boiled and sliced
4 hard-boiled eggs
salt and pepper
Clean the limpets and cook in 4 cups (34 fl oz/1 liter) water for 3 hours until they are tender. Remove the shells, chop, and refrigerate until needed.
Heat the oil in a pan over low heat and sauté the onion, garlic, and tomato for 10 minutes, until softened. Season with salt and pepper. Add the cumin and chili paste and cook over low heat for 5 minutes until fragrant. Add the pisco and allow the alcohol to cook off — about 2 minutes.
---
ENTERTAINMENT TIP: If looking for fun at night, or to watch sports during the day, or even a taste of home, visit the Wild Rover Hostels Chain for great food, sports and beer! Entrance to their bars is free even for non-guests
---
Meanwhile, blend the evaporated milk and bread slices together, and add the mixture to the pan along with the sprig of oregano. Cook over medium heat, gradually adding the vegetable broth (stock), for 4 minutes, until thickened and creamy.
Add the shrimp (prawns), octopus, and limpets and cook for 1 minute. Add the squid, scallops and ground nuts. Cook for another 2 minutes until the scallops and squid are cooked. Taste and adjust the seasoning.
Divide the potato slices and hard-boiled eggs between large shallow bowls and ladle over the stew. Serve.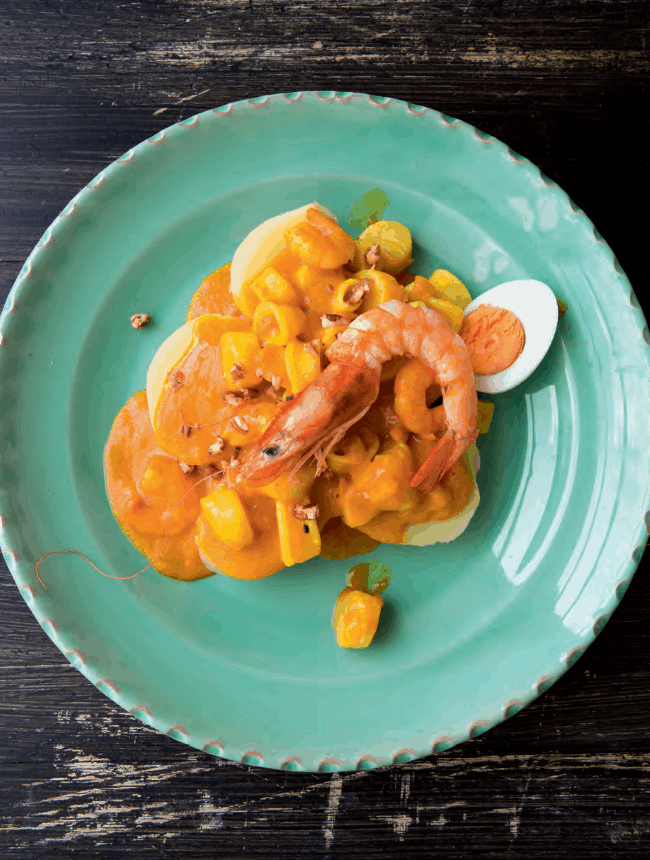 Pasta de Ají Amarillo (Yellow Chili Paste)
Makes: approx. 14 oz
Preparation Time: 25 minutes
Cooking Time: 8–10 minutes
2 ¼ lb yellow chiles, seeded, membrane removed, and cut into pieces
1 tablespoon vegetable oil
Place the chiles in a pan with enough cold water to cover and bring to a boil, then remove from the heat and drain. Repeat the process 3 times, changing the water each time.

Put the blanched chiles in a blender with the vegetable oil and a tablespoon of water and blend for about 5 minutes, to form a thick paste. Once the mixture is well blended, push it through a strainer (sieve).
This chili paste is best used immediately, though it will keep refrigerated in an airtight container for 2 days. It can be used to prepare dressings and stews.
If this sort of thing whets your appetite (Oh yes I did!) and you would like to try out some Peruvian cooking classes in the flesh you can check out the options and make a reservation here.
All recipes reprinted with permission from Phaidon (phaidon.com/peru). All images © Phaidon.
Quick Tip:
  If travelling to or from Lima Airport, it is strongly recommended to use the luxury
Airport Express Lima
bus to get to or from your hotel. Safer and cheaper than a taxi with no baggage limit as well as Free Wi-Fi and USB chargers onboard, it is ideal for travellers.