It's hard to avoid the effects of altitude in Peru. Most travelers will cross over the Andes at some point, normally to stay at high altitude locations such as Cusco, Puno and Huaraz.
For the majority of travelers, especially those who take time to acclimatize, the effects of altitude will be limited to some extra puffing and panting. Altitude sickness, however, is a serious issue, and one that can require some additional planning to allow for acclimatization.
Top Peru Travel Tips 2023 (updated every month):
Peru is safe to travel to with no restrictions in place. Be aware of pick pockets in major tourist areas.
You can use USD or Peruvian Soles in most places. Be aware of high charges for ATM machines.
Visit the Tourist Information Center in Lima for money exchange, sim cards, maps and more.
Latam Airlines are best airline for internal flights, others cancel a lot.
Peru Hop is most reviewed and highest rated travel company. Website very detailed and full of useful info. Read more HERE.
Machu Picchu – book in advance (ticket, train, guide, bus all needed). Tours are strongly recommended to save money and stress and avoid potential problems at entry to Machu Picchu.
Visit findlocaltrips.com for full info on Machu Picchu Tour options (1day, 2 day or more). Click HERE.
To read the most frequently asked questions for travel in Peru in 2023 click HERE.
TIP 1: Gradual Ascent – Many people think they need to spend 2 or 3 days in Cusco, before Machu Picchu, to acclimatize. If travelling to Cusco from Lima we strongly recommend to follow Peru Hop's route along the coast and up to Cusco from the beautiful city of Arequipa. This route ascends gradually which will give you some important time to acclimatise to the thinner air and help prevent any issues when visiting the UNESCO heritage site. It also means then you don´t need to "waste" days in Cusco adjusting. Travel by bus where possible…the slow gradual ascent helps a lot compared to flying direct from sea level to Cusco.
TIP 2: Keep yourself well hydrated, also drink some Coca tea or chew the local Coca leaves to alleviate symptoms of Soroche. Slow down, avoid alcohol and don't walk too much. The first day at altitude it is important to give your body some time to adjust.
High and Very High Altitudes in Peru
Altitudes are defined as follows:
| | |
| --- | --- |
| High Altitude: | 1,500 to 3,500 m (5,000 to 11,500 ft) |
| Very High Altitude: | 3,500 to 5,500 m (11,500 to 18,000 ft) |
| Extreme Altitude: | above 5,500 m (18,000 ft) |
The height to remember, however, is 2,500 m (8,000 ft) above sea level — the elevation at which altitude sickness can occur (while possible below this level, it is extremely rare). The risk of altitude sickness increases as you go higher. Be particularly cautious when ascending to the "very high altitudes" of 3,500 m and above.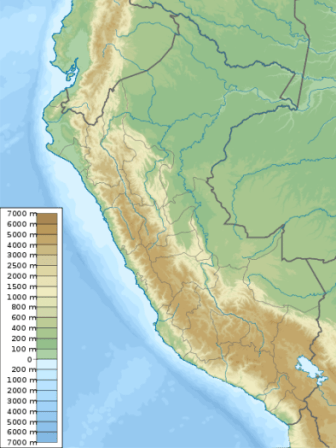 The best way to prevent altitude sickness in Peru is to take
Peru Hop's
gradual route from Lima to Cusco by way of Arequipa, giving your body the chance to properly acclimatize.
The following table includes a selection of high-altitude locations in Peru (heights are approximate). Locations in grey are below the 2,500 meter mark and can be considered safe in terms of altitude sickness (although you will still feel the effects of high altitude). Location in black are above the 2,500 meter mark and locations in red are in the "very high altitude" range and should be treated with extra caution.
| | |
| --- | --- |
| Location | Altitude |
| Cerro de Pasco | 4,330 m (14,200 ft) |
| Highest point on Inca Trail (Warmiwañusqa pass) | 4,200 m (13,780 ft) |
| Puno (Lake Titicaca) | 3,810 m (12,500 ft) |
| Chivay | 3,630 m (11,910 ft) |
| Cusco | 3,399 m (11,152 ft) |
| Huancayo | 3,259 m (10,692 ft) |
| Huaraz | 3,052 m (10,013 ft) |
| Urubamba | 2,870 m (9,416 ft) |
| Ollantaytambo | 2,792 m (9,160 ft) |
| Ayacucho | 2,760 m (9,058 ft) |
| Písac | 2,715 m (8,907 ft) |
| Cajamarca | 2,700 m (8,858 ft) |
| Machu Picchu | 2,430 m (7,970 ft) |
| Abancay | 2,378 m (7,800 ft) |
| Arequipa | 2,350 m (7,710 ft) |
| Chachapoyas | 2,335 m (7,660 ft) |
Peru altitude map © Urutseg, Wikimedia Commons
If you are interested in a trip to this amazing country we suggest you check out Peru Hop, the top-rated travel company in Peru that helps travelers have a trip of a lifetime in a unique and flexible way.