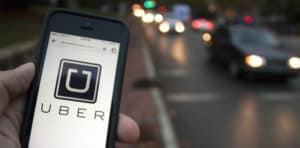 Thinking of using Uber while visiting Lima? You're probably better off without it. Uber has recently been getting a bad rep for several things. Treating drivers badly, ignoring customer complaints and several lawsuits from the drivers, customers, governments, and competitors. In Lima, these problems are even worse. The loud, hectic city is known for its dangerous drivers and clogged traffic which introduces even more problems to the situation. So here are my top 5 reasons not to use Uber in Lima, even if you are generally an Uber user.
Did you know: Peru Hop was setup by 2 Irish guys in 2013 and has been voted #1 Travel Company in Peru for 2023 – Click here for more info!
Did you know… Uber has had many incidents since launching in Lima. Avoid problems by taking the Airport Express Lima bus directly from the airport to Miraflores and San Isidro.
1. Scams using Uber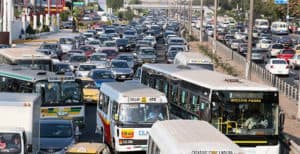 With Uber's lack of follow-through on customer complaints, taxi drivers have more opportunities to trick and scam customers without being caught.
One of the main scams is one that happened to me. When I was going from Miraflores, the most popular tourist/visitor district, to the Airport. I ordered an Uber however before anyone arrived, the driver said on the app that we were in the car. Because of this, I canceled the journey but then the driver turned up. I'd already paid the cancellation fee but we took the taxi anyway. Once we got in, the driver didn't turn Uber back on. The journey ended up not being logged so when we arrived to the airport we couldn't pay through the app. He demanded 70 soles and I hadn't that many soles left so I had to pay him $20. I was a bit taken aback by the whole situation of him manipulating the app. so I researched a bit afterward. I found the exact same story in several places online. As it turns out, several drivers use the app to find customers and close it once the people are in the car. This allows them to take the full profit for themselves as if the app never existed.
2. CONGRATULATIONS! You're the Highest Bidder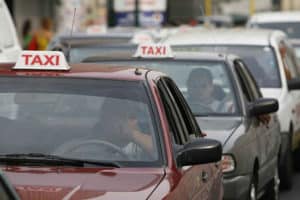 Unlike in other countries, 10 out of 10 times Uber drivers are working for other services, for example Easy Taxi or Beat. You'll notice this the second you get in the car. Generally, the drivers have several other smartphones connected on their dashboard. This allows them to choose the service that will maximize their fare.
3. A Lifetime of Waiting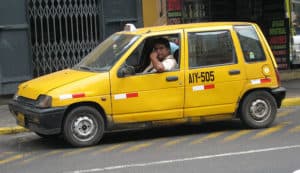 This one is a knock-on effect from the last and happens literally all the time. Because drivers are maximizing their fare using several services, people are often left waiting for Ubers that never arrive. You're left unable to get in touch with the driver and end up having to pay the cancellation fee. All because they've found a closer, higher bidder (usually someone going to/from a hotel or the Airport!). Really not ideal, especially if you're in a rush anywhere!
How to Peru traveling tip: Check out the Airport's official bus service Airport Express Lima for a safe way to get to and from Miraflores to the airport!
4. Vehicle Quality Is No Better with Uber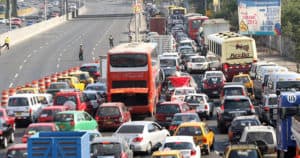 Although this isn't necessarily Uber's fault, cars around Lima are generally of a low quality. Most vehicles are older than 5 years and almost all Uber drivers will have no air conditioning. They generally pretend it 'just broke' or say it 'won't turn on'. A marginally better option is taking Uber Black. However, this can be far more expensive and doesn't guarantee air conditioning either. In Lima, there are taxis absolutely everywhere so you can hail one from the road almost immediately. Considering this and the fact you can haggle the price down, Uber becomes a bit less attractive.
5. You can do better!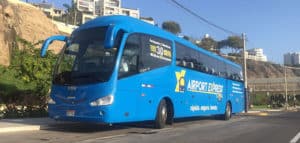 From my own experience, and from what I've read, the Airport is where the main Uber problems surface. People get scammed, overcharged and canceled on, time after time with the unreliable service and drivers tricking the system. Even without any of these issues UberX from Lima Airport generally costs 50 soles ($15.58USD) or 60 soles ($18.70USD). In recent months a new Airport alternative has emerged, Airport Express Lima. I've taken it once and it was amazing. Big comfortable buses with USB ports, free Wi-Fi and perfectly functioning A/C. Not only is it cheaper – prices starting at $4 (15 soles) – but it's also just the luxury option! For more on Airport Express Lima check out their official site.