Pisco, Peru may seem like a seedy port town with little to attract tourism, but this medium-sized city of around 100,000 people actually has plenty to offer adventurous travelers, if they know where to look. From scenic natural reserves to boozy distillery tours, this region has got many sights and activities which simply can't be missed. Find out all the best hotspots and attractions below in our list of the Top 10 Things to Do in Pisco, Peru.
Did you know: Peru Hop was setup by 2 Irish guys in 2013 and has been voted #1 Travel Company in Peru for 2023 – Click here for more info!
1. Relax in the Plaza de Armas
Though much of Pisco's central plaza was destroyed during the 2007 earthquake which ravaged the city, several noteworthy structures remain. Surviving items include the statue of South American revolutionary liberator José de San Martín and the Moorish style town hall built in 1929. There's not a lot to draw the tourist here, but it's a decent place to relax for a few minutes and get your bearings before heading further afield.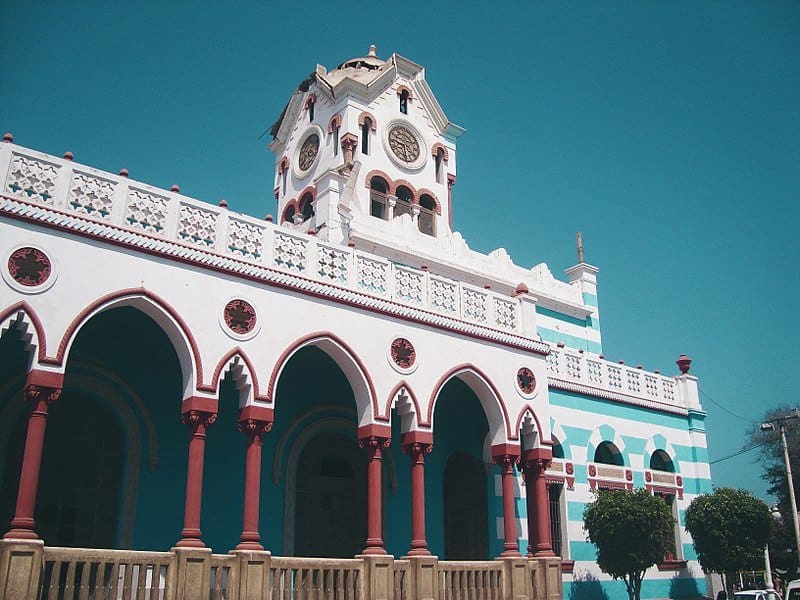 2. Sip on Some Pisco at a Local Vineyard
Let's get the obvious out of the way right away. If you're in Pisco, you've got to drink some pisco, of course! Considered the national liquor of Peru, this aromatic grape brandy likely took its name from the port of Pisco, where it was shipped from local vineyards across the world during the colonial period. Some of the most well-known distilleries in Peru are only a few minutes away in Ica and it's easy to arrange a tour of one complete with a tasting. Just inquire about pisco distillery tours at any tourist agency in Pisco, or contact individual vineyards online if you've got a favorite brand.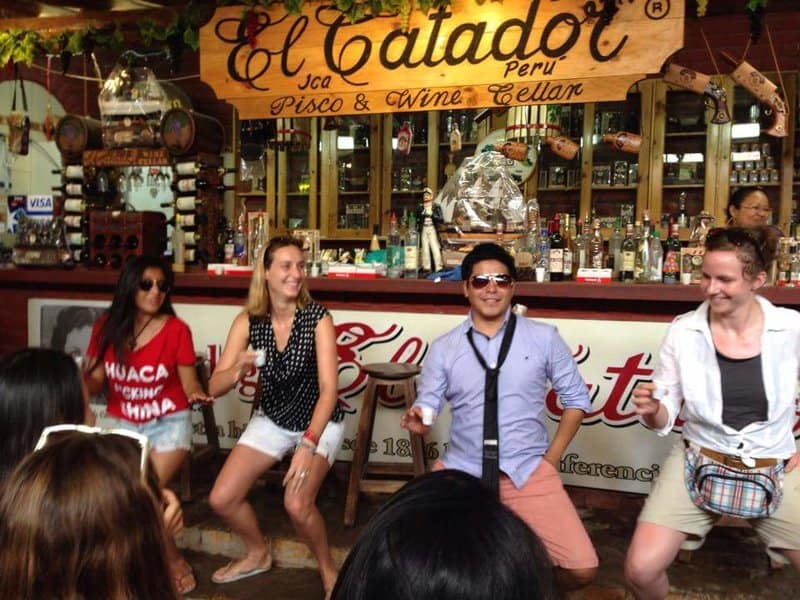 3. Fill Up on Some Fresh Local Fish
Home to some of the country's best fishing, no trip to the Pisco region would be complete without trying some local fish, fresh off the net. Obvious choices include ceviche, a delicious mixture of raw fish, onion, ají peppers and lime juice that is often considered Peru's national dish, as well as jalea, a plate of fried seafood and fish accompanied by salsa criolla and fried yuca root. Another local specialty is the Peruvian silverside fish, or pejerrey, which is served in several different styles. The best restaurants can be found in the town of Paracas lining the boardwalk and nearby streets. Adventurous travelers who want to experience some local culture can also head to the outdoor fish market in San Andrés, where vendors sell daily catches from local fishermen.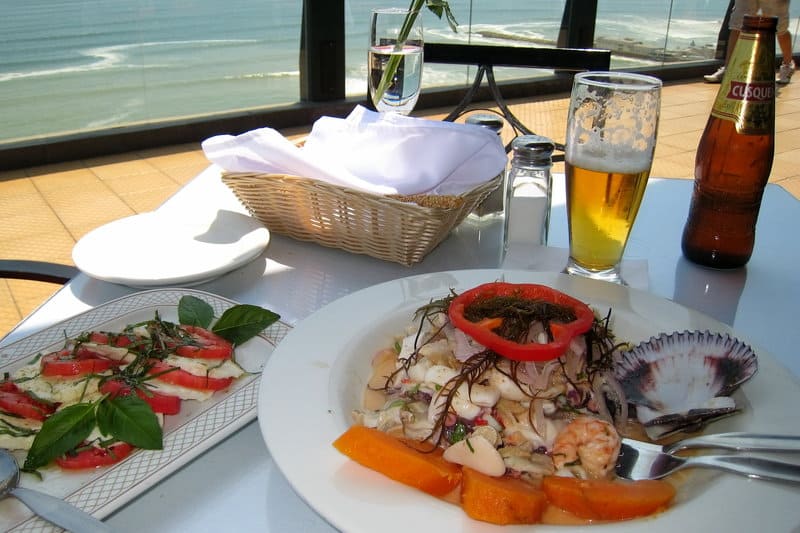 4. Marvel at the Wildlife on the Ballestas Islands
The Ballestas Islands are the main attraction for visitors to the region. Known as the "poor man's Galápagos," these rocky islands off the coast of Peru are famous for their plentiful wildlife and awe-inspiring natural beauty. The islands, which have been eroded by wind into a series of picturesque arches and other formations, provide shelter for dozens of bird species as well as dolphins, sea lions and other marine wildlife. Tours leave on speedboats from the nearby town or Paracas and are very affordable, usually running around $15-20 (check out findlocaltrips.com  if you want to compare rates from different tour providers).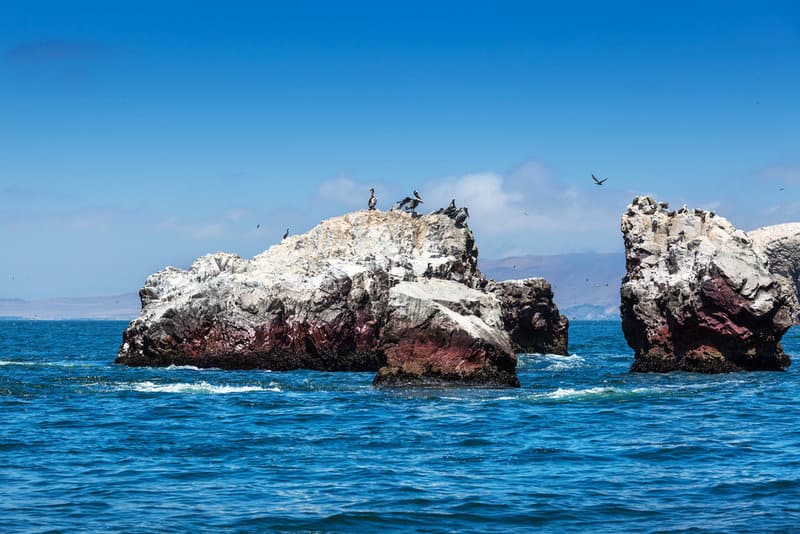 5. Ponder the Mystery of the Candelabra
This enormous pre-historic geoglyph welcomes boats to Pisco Bay from the northern face of the Paracas Peninsula. Though the design resembles the style and method of the Nazca culture, the candelabro is located many miles away from the famous Nazca lines and it's unclear who is responsible for it. A variety of folk legends have arisen to explain its origin, attributing it to pirates, national hero Jose de San Martín, the Freemasons, and, of course, extraterrestrial aliens. Regardless of who created it, this fascinating and enigmatic sight makes for a great photo while you're in the Pisco area. Most boats heading to the Ballestas Islands will pass by the Candelabra and stop for a picture, but make sure you confirm with your tour provider before you depart, just to be sure.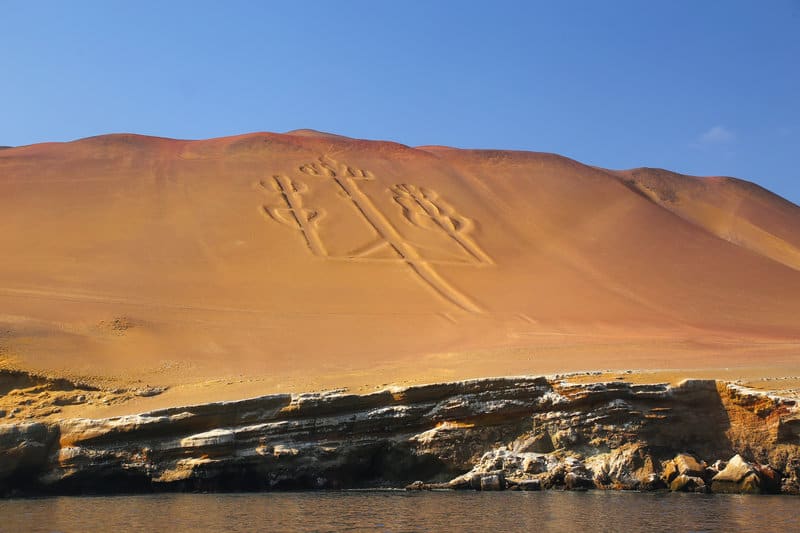 6. Take in the Scenic Views of Paracas National Reserve
This enormous natural reserve spans the entire Paracas Peninsula and serves as a sanctuary to countless exotic and endangered species of marine and coastal wildlife. In fact, many consider the reserve's bird population to be the largest concentration of birds in the world. Even if bird-watching is not your thing, everyone can appreciate the otherworldly views at this unique juncture where the desert meets the sea. Highlights include the beaches of La Mina and Playa Roja, the latter being a stunning red sand beach overlooked by cliffs. There are many options to see the Paracas National Reserve, including guided tours by bus, quad-bike or private vehicle and solo adventures by bicycle (however, keep in mind that the reserve is massive and many of the best sights are quite spread out). Visitors who travel with the Peru Hop bus service will have the opportunity to tour reserve for free with plenty of time to soak in the beautiful views and get Instagram worth pictures.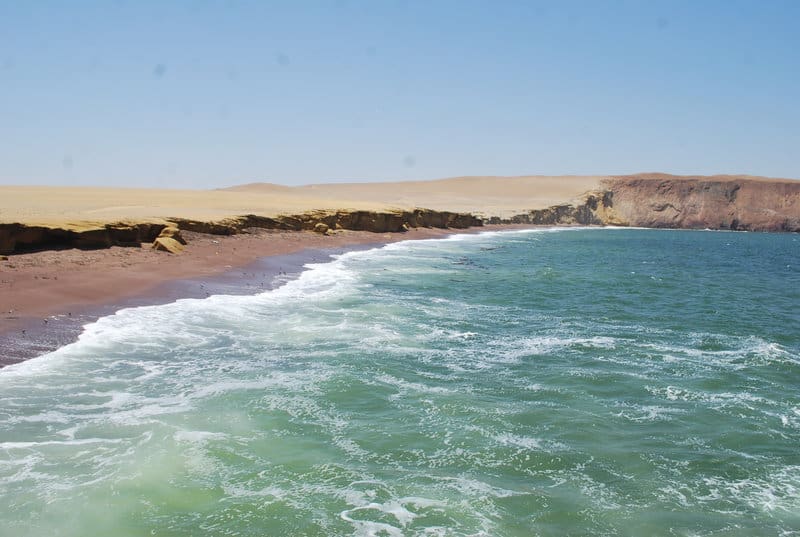 7. Visit the Ancient Ruins of Tambo Colorado
The deserts of southern Peru are some of the driest places on the planet, receiving less than an inch of rain per year. One nice side effect of this dryness is that ancient ruins and other archaeological sites there tend to remain in a remarkable state of preservation without the ravages of rain and wind eating away at them over the years. One such site is the Inca outpost of Tambo Colorado, located about 45 kilometers east of the city of Pisco. This administrative center is atypical in that it uses local materials rather than the iconic stone structures for which the Incas are famous. The name Tambo Colorado refers to the brightly-colored paint covering the walls of the structure, some of which still remains today. Tours are available daily from Pisco or you can hire a private taxi to bring you there.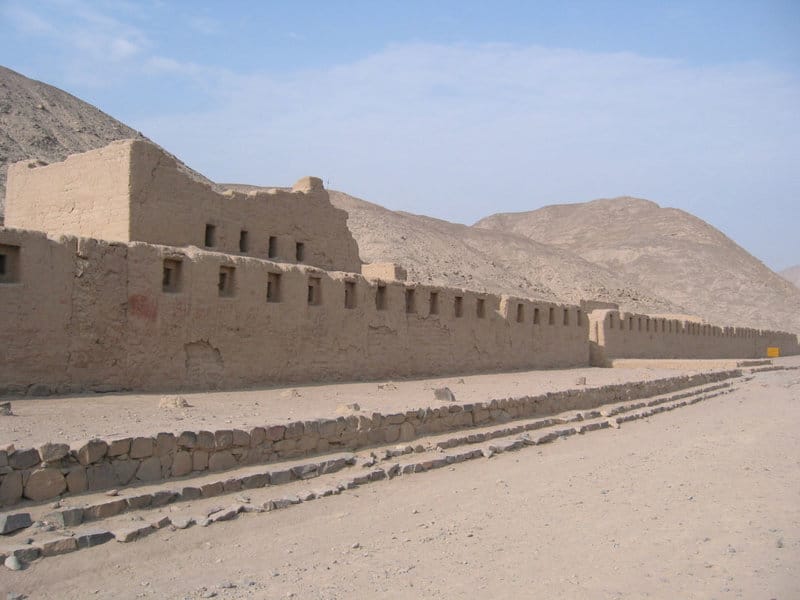 8. Check Out the Enigmatic "Band of Holes"
While most visitors to Peru have heard of the Nazca lines (and rightfully so), there are other fascinating geoglyphs in the region which receive very little exposure. We've already mentioned the Paracas Candelabra, but another, perhaps even more mysterious, spot is the so-called Band of Holes located in the Peruvian desert about 40km from the city of Pisco. This "band" consists of a series of shallow holes in the ground, stretching for around a mile through hilly desert terrain. Researchers are still unsure about what the purpose of these holes, which number in the thousands, might have been (some have theorized that it was devised as a sort of depository for local people to pay tribute to the Inca Empire, among other explanations). Known as Monte Sierpe in Spanish due to its shape, which is said to resemble a serpent, the Band of Holes makes for an interesting and off-the-beaten-path day trip from Pisco.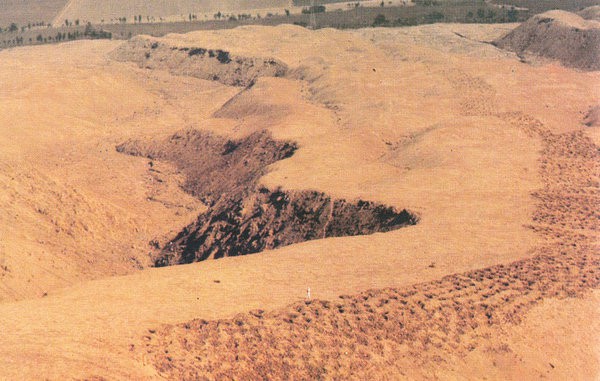 9. Learn Some History at the Casa Hacienda San José
The city of Chincha, located just north of Pisco, is considered the center of Afro-Peruvian culture, dating back to the 17th century when landowners began importing slaves to work on plantations, known as haciendas in Spanish. The Casa Hacienda San José is one such former plantation home which today stands as a living testament to life under slavery. This colonial estate has now been converted into a luxury hotel, but with special care taken to respect the history of the site.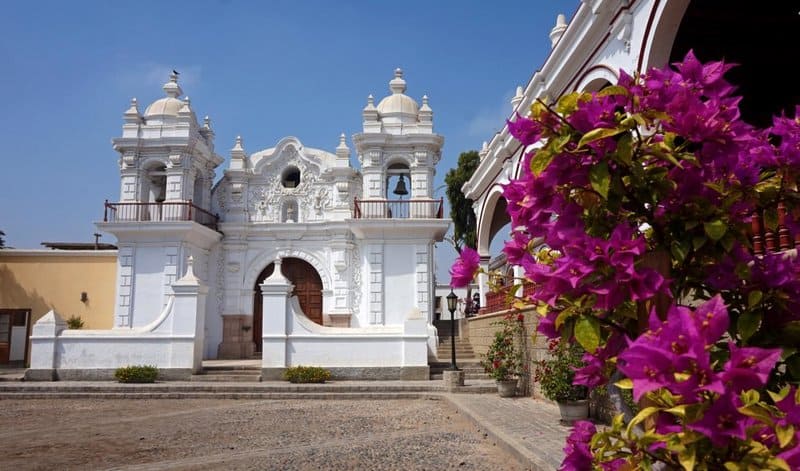 10. Experience the Excitement of Kitesurfing or Paragliding
Fans of outdoor sports will find plenty of options in Pisco and nearby Paracas. Due to its unique location at the junction of desert and coast, the Paracas National Reserve is one of the only places on Earth where it's possible to paraglide over a desert landscape (deserts normally don't have the coastal cliffs and wind necessary for it). The waters outside of Paracas also provide ideal conditions for kitesurfing, a thrilling combination of paragliding and surfing. Both activities are suitable for beginners, as you'll be accompanied by a licensed instructor for the day. Visit findlocaltrips.com to compare prices on kitesurfing and paragliding packages from various providers.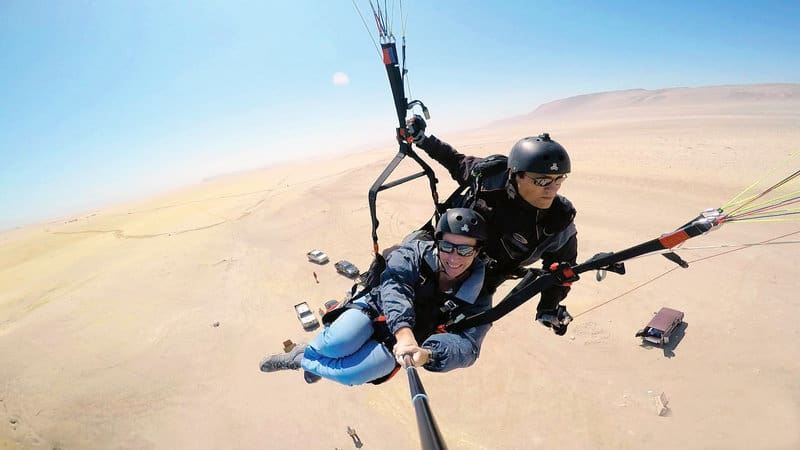 ---
That concludes our list of The Top 10 Things to Do in Pisco, Peru. We hope that this list has helped you plan your trip to this overlooked gem of a town. Make sure you check out our blog on the Best Bus Companies in Peru for some crucial information before you book your trip from Lima to Pisco or the nearby town of Paracas. Happy travels!