Máncora: Peru's Hidden Surfing Paradise!
Máncora, located in northwest Peru, is a beach resort town in the Piura Region. The small town only has a population of less than 10,000 but is famous for its beautiful beaches and big waves meaning this formerly quiet town has become a surfer's paradise and a popular destination for enthusiasts of the adrenaline-fueled sport. Whether it's a surfing weekend away you seek or some me-time at the beach, Máncora really is the place to be in Peru!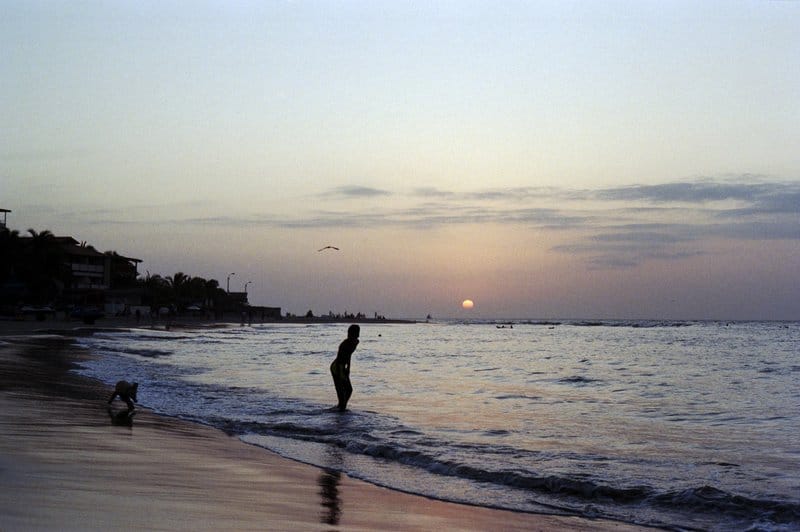 Máncora: A Background
The little town is intersected by the world-famous Pan-American Highway, acting as a main road of sorts. Máncora today relies heavily on the business brought by holiday-makers to the popular destination. Although its population is less than 10,000 people, over 350,000 visitors came to the city last year, proving the popularity of the destination.
The beautiful town of Máncora is quickly becoming one of the more popular destinations for those visiting Peru, with numbers visiting the city rising annually. Don't worry though! Although the numbers of travelers to Máncora is increasing, the old surf-resort has managed to maintain a lot of its old charm throughout this change, making it the perfect way to spend a few days in Peru.
Once a small fishing town, Máncora has now become a perfect place to spend a well-needed getaway for many Peruvians, especially surfers. The surfing scene in Peru grew dramatically in the 50s and Máncora had a big part to play in that. The idyllic beaches of the small town were perfect for competitive surfing, meaning the Máncora quickly became a regular location for the best surfers to show off their talents. Word quickly spread and Máncora is now a well-known location for surfers worldwide. Literature lovers will also be pleased to learn that this beautiful seaside town actually acted as inspiration for Ernest Hemingway in his Nobel Prize-winning novel The Old Man and the Sea!
How to Get to Máncora
Lima to Máncora by bus takes approximately 18 hours, meaning many travelers favor taking to the skies in order to reach the surfing paradise, which takes around 2 hours in the air. For more information on flights and what airline to choose for your journey to Máncora, check out our post on the best airlines in Peru.
Several bus companies offer services to Máncora from Lima. For more information on the best bus companies in Peru and which is the most suited one for you on your journey to the North of Peru, check out our blog on the best bus companies in Peru, where you can find out everything you need to know.
Things to Do in Máncora
The most obvious reason to visit Máncora is, of course, the surfing! The beautiful white beaches and aqua-blue seas combined with the incredible waves attributed to the area mean the location is the perfect place to catch some waves and put your skills to the test. Surfboards and all the necessary gear can be purchased or rented along the many beaches of Máncora, meaning even first-timers can have a go on the waves.

Not to be stereotypical, but where surfer dudes go, parties tend to follow! Máncora is quickly building a reputation for its nightlife scene, with many nightclubs and party hostels opening in the seaside resort. For those interested in enjoying a weekend of surfing and partying, Máncora is the perfect location to let loose and do just that!
For sea-life enthusiasts, Máncora has something for you too! Both Humpback whale tours and sea turtle snorkeling are available from tour operators in the area for the reasonable price of $45 and $35 respectively. What better way to spend a day than swimming with some of the most majestic creatures on Earth!
Another popular activity in Máncora for adventure lovers is kitesurfing. Along the famous beaches, there are many a vendor willing to give lessons for first-timers or rent boards to more experienced thrill-seekers. A 3-day course is a perfect way to learn the basics, meaning you'll be able to take on the Máncora waves and winds in no time!
What to Eat in Máncora
Unsurprisingly, the trademark delicacy of Máncora is seafood! The town's location next to the Pacific Ocean and an abundance of sea life make the town the perfect place to enjoy some of the finest, freshest seafood this side of the equator!
For the cheapest meals, check out the road leading to the beach where you can get a meal for as little as 5 PEN. The main road is filled with restaurants which tend to be more expensive, but the choice is greater. Be aware that some travelers complain of an upset stomach after dining in some of the restaurants in Máncora, so do be wary of cleanliness when choosing which restaurant to eat in.
We have compiled a short list of a few nice places to eat in Máncora to help you find a place that will suit your needs:
BUDA Mancora Cuisine
BUDA Máncora is renowned for its Asian Fusion themed cuisine and is one of the best in Máncora. With the help of their attentive staff, you will be guaranteed to have an enjoyable meal, with some of the freshest fish on the north-west coast of Peru.
Máncora Beef House
For those who can't beat a good steak on holidays, this is the perfect restaurant to spend a night in Máncora. From steaks to burgers, this American style steakhouse has some of the best red meat in Máncora.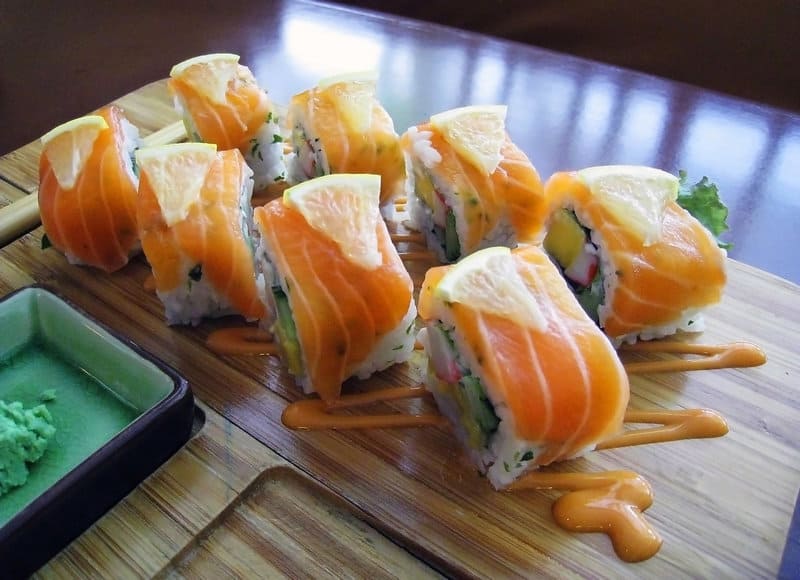 Ganaha Restaurant
This Japanese-themed sushi restaurant has been accoladed as 'the best sushi in Máncora' by many of its customers. Located on the seafront, this is the perfect way to spend a romantic night in the surf capital of Peru.
Aqua Restaurant Máncora
This seafood restaurant is one of the most popular in Máncora. This well-located Peruvian restaurant has been credited as one of the reasonably priced in Máncora, while still serving top quality dishes.
Where to Stay in Máncora
Del Wawa
This is the perfect place to stay for those looking to spend a few days surfing on the Peruvian coast. Located on the seafront, this comfortable hotel even has an acclaimed restaurant on the premises meaning you will have everything you need, right in the hotel foyer!
Wild Rover
The famous Wild Rover hostel is coming to Máncora! Renowned for its wild parties, this is the perfect place to stay for adventure seekers looking to surf during the day and let loose at night! If you need an early night though, don't worry! This hostel is equipped with comfortable beds in cozy rooms meaning you can have a great night sleep too!
Sunset Hotel
for those looking to spend their time in a more luxurious hotel, this is the one for you! With a rooftop restaurant located atop a cliff with a view, there really is no better way to spend a night in the beautiful seaside town of Máncora!
What Are You Waiting For?
The beautiful seaside town of Máncora is calling! With a range of amazing activities, continental restaurants and exciting places to stay, Máncora really is the perfect place to chill out and catch some waves on the west coast of Peru.