Paracas Peru Beach Fun: Our Top 5 Favorite Spots
*2020 Update* If you're looking for a place to relax, you need to visit a Paracas Peru beach on your trip to South America. Whether you're looking to swim, sunbathe or have a picnic, there is a Paracas Peru beach that's perfect for you. To find out more, take a look this blog of Paracas Peru Beach Fun: Our Top 5 Favorite Spots.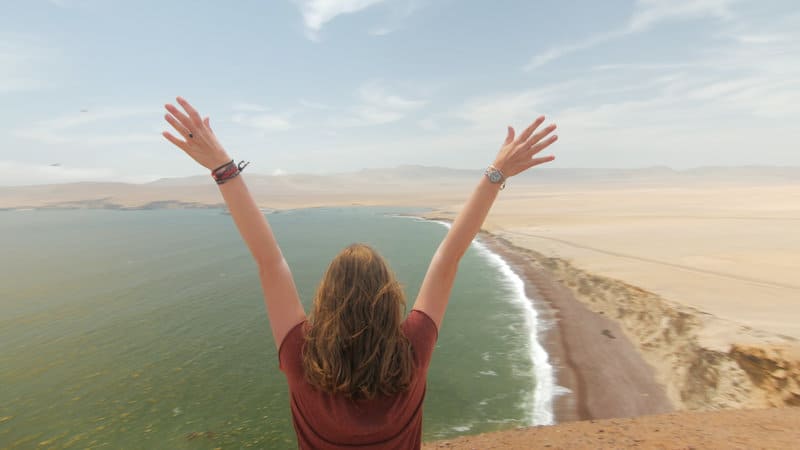 Paracas Peru is considered by many travelers to be one of South America's must-see spots. As the gateway to the Ballestas Islands (often jokingly referred to as the "Poor Man's Galápagos") as well as the outstanding desert-meets-sea landscapes of the Paracas National Reserve, the little town of Paracas Peru is rightly popular with foreign tourists and vacationing limeños alike.
There is also an abundance of exciting and fun activities to take part in nearby: kitesurfing, paragliding, ATVing and more. If you want to learn more about the town of Paracas Peru, what to do nearby or how to book some activities and excursions, I definitely recommend checking out the official Paracas Peru website, which is full of useful and up-to-date information about tours, accommodations and transportation.
After doing some sightseeing or taking part in a few of the fun activities listed above, many people just want to enjoy relaxing on an amazing nearby Paracas Peru beach. Here you'll find a little bit about each of the different Paracas Peru beach options!
La Mina
This ever-popular spot inside the Paracas National Reserve strikes a great balance between picturesque isolation and public use. The beach is surrounded by a cove which protects it from the wind and keeps it hidden from above. La Mina is popular with both local families and tourists and is generally considered one of the most beautiful beaches in Peru.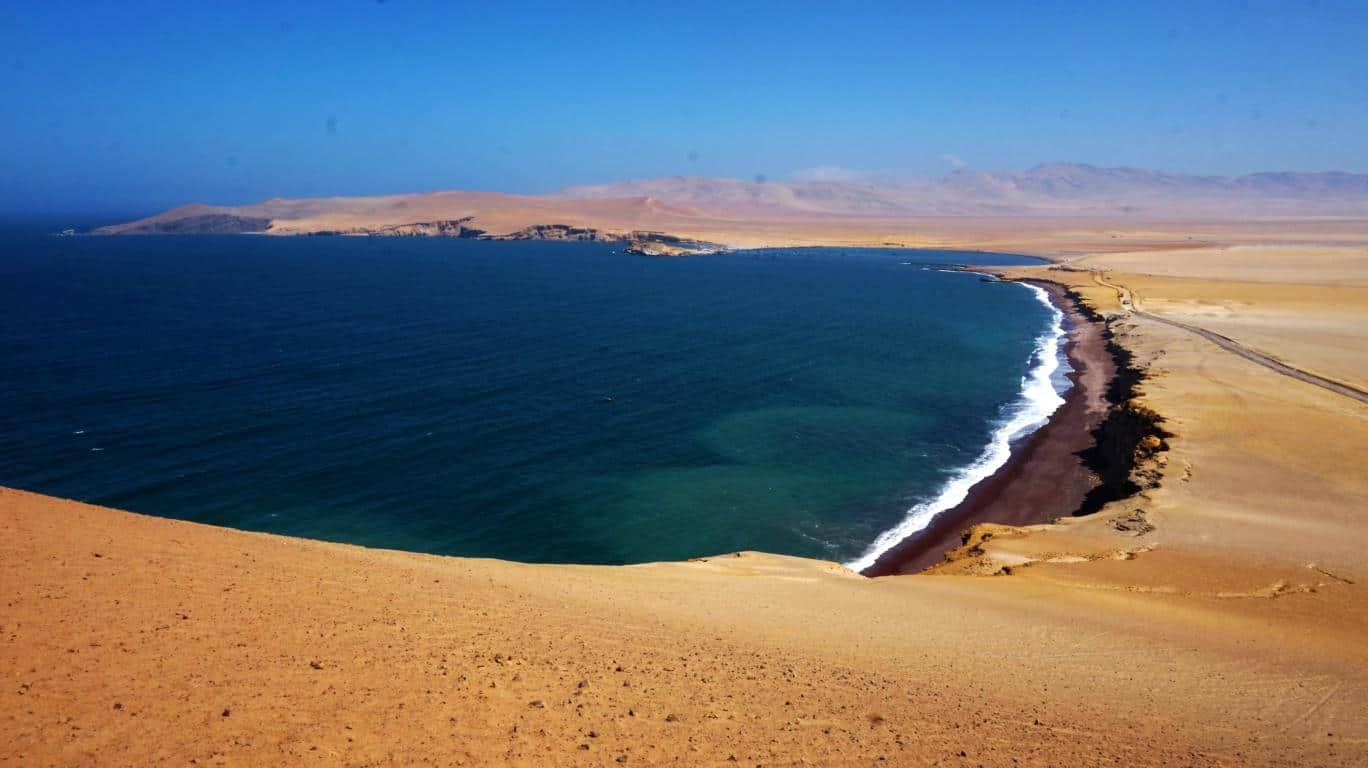 Playa Roja
As the name might suggest, the sand at Playa Roja is a deep earth-red hue, striking quite the contrast against the yellow desert cliffs surrounding it. While you won't find too many people sunbathing at Playa Roja, it's definitely one of the most photogenic beaches you'll ever see. Make sure to stop here to snap some otherworldly pictures during your visit to this Paracas Peru beach.
El Chaco (Paracas Peru Beach)
As the main beach of the actual town of Paracas Peru, El Chaco may not be as gorgeous as the other beaches on this list, but it certainly makes for some great people-watching. Take a stroll down the boardwalk and enjoy the performers playing traditional music or buy some snacks from one of the many street vendors. When you're done with that, just enjoy the crowded beach and catch some rays.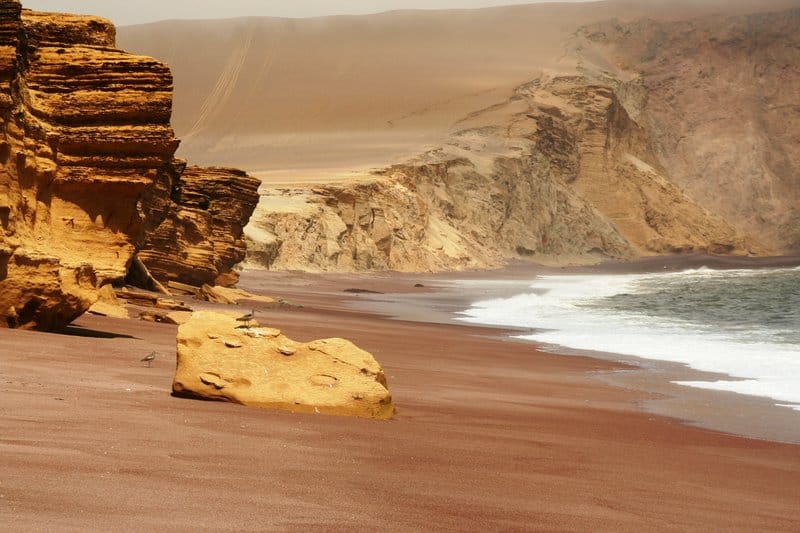 Yumaque Beach
This scenic beach within the Paracas National Reserve is a popular spot for locals to meet and enjoy the ocean. The water is an inviting temperature, making Yumaque a great place to do some swimming in relative tranquility. The beach is also just a short distance from the town of Lagunillas, where you can enjoy some excellent local seafood or pisco cocktails.
El Raspon
Right next to the more popular La Mina Beach, El Raspon offers a quieter and less-crowded spot to have a picnic and enjoy the extraordinary views. You'll need to climb down several sets of steps to get here, but that's part of what gives the beach its secluded feel. El Raspon is a great Paracas Peru beach to visit with friends and relax for an afternoon.
---
Make sure to visit the official Paracas Peru website to find out anything else you want to know about this beautiful little beach town. You'll no doubt discover that visiting a Paracas Peru beach is a highlight of any trip to South America. Don't forget to bring your camera and your swimsuit!