Chachapoyas: Discover Peru's Best Kept Secret
Most people are familiar with the well-trodden gringo trail, but have you heard of Chachapoyas. This town in the Amazonas region of northern Peru is an amazing off-the-beaten-track destination for tourists and truly Peru's best kept secret. Don't miss out on Chachapoyas's amazing attractions!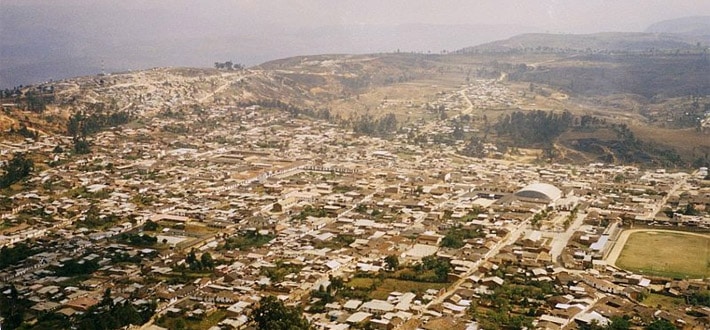 About Chachapoyas
It's believed that the Incas gave the Chachapoyas culture its name. The word Chachapoyas comes from the Quechua language and means "cloud forest." Due to their civilization not keeping written records, their culture, beliefs and general lifestyle is still quite a mystery. Located in the north of Peru along the slopes of the Andes mountains, the Chachapoyas people were known as fierce warriors and incredible architects. The modern town of Chachapoyas, named for the culture that once lived in the area, has a population of 20,000 and is the best place to depart for tours of everything the region has to offer. Its location makes it the perfect place to visit if your desire is to get off the beaten path.
History
The city of San Juan de la Frontera de los Chachapoyas as it is officially named, was originally located close to modern-day Jalca, then afterwards moved to nearby the modern-day town of Levanto. The city was forced to move more than once due to a mix of disease, climate, and defendability in battle. Although archaeologists are not 100% sure, it is believed that the location of present-day Chachapoyas was established in 1545. There is a legend that the Indian chief Pantoja got permission from the viceroy (the ruler of the city) to get a gold roof put on his house. This along with other treasures are stored within one of the many caves present in the surrounding area.
How to Get to Chachapoyas
Getting to Chachapoyas can be more difficult than getting to more tourist-dense destinations. Like most places in South America, the most popular way to get to Chachapoyas is by bus; however, this can take more than 24 hours from Lima. If you're on a tight schedule and would rather get there quickly then a flight into the small Chachapoyas airport or to the nearby airport of Jaen could be the option for you. When traveling to or from the airport in Lima you should use Airport Express Lima, as it's the safest and cheapest form of transport from the airport.
What to Do & See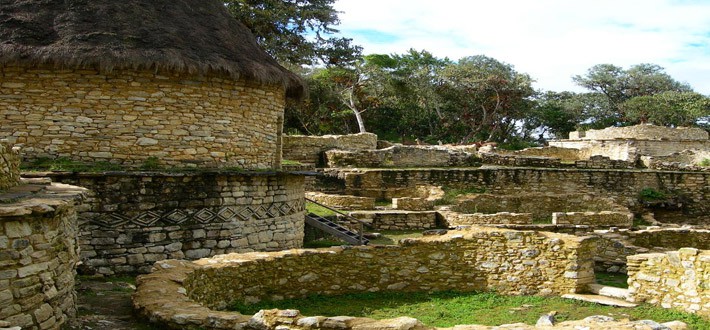 Kuelap
Known as the "Machu Picchu of the North," the ruins rank among the most impressive attractions Peru has to offer, though like much of northern Peru it's mostly ignored by tourists. Archaeological evidence has shown that the structure was built around 500 AD by the Chachapoyas people. Inca artifacts suggest there was a battle for the structure at one point, but the Incas could not overcome the defensively sound structure, which was built on the top of a hill and possessed stone walls some 60 feet in height. There was believed to have been a population of roughly 3,500 people within 400 round houses. The fortress was discovered above a small village by the name of Tingo. To this day the best access point for tourists visiting Kuelap is from the town of Tingo.
Karajia
The archaeological site of Karajia is located in the Utcubamba valley and is the home of 8 mummies which are built into the side of a cliff. The human like mummies are referred to by locals as the "ancient wise men." Each mummy is held within a painted sarcophagus made from clay, gravel and straw smeared over a wooden coffin. Although these sarcophagi, known as purunmachus, are not uncommon for this region, the ones at Karajia hold special significance due to their inaccessible location. This has left the artifacts relatively unscathed from climate damage as well as out of reach from grave robbers.
Quiocta
A geology teacher's dream, the Quiocta caverns connect and lead whoever visits it deep inside the mountain where they are met with a flurry of stalagmites and stalactites erupting from the roof and floor alike. Delve a little deeper and human bones emerge, a mysterious finding for which there is still no explanation.
Gocta Waterfall
Considered the 3rd tallest waterfall in the world, the Gocta waterfall is an incredible gift from mother nature and anyone who gets the chance to see it will be instantly struck by its beauty. Known as "La Chorrera" by locals, Gocta was unknown to anyone besides locals until 2002, when a germen explorer by the name of Stefan Ziemendorff made the "discovery." Locals were wary of traveling to the waterfall due to the legend of a blonde mermaid lurking underneath the water and protecting it. The hike to the waterfall takes roughly 2 hours, or if walking doesn't sound like your thing then you can make the journey on horseback. To compare tour operators, make sure to visit Find Local Trips, a price comparison website that you'll find incredible useful all throughout South America! During the trek to the Gocta waterfall you will pass 22 other waterfalls, gradually increasing in height the further you go.
Laguna de los Condores
This archaeological site is named after the condor birds which soar above the lagoon. It also goes by the name Laguna de las Momias due to the discovery of mummies in the area believed to belong to the Chachapoyas people. The area around the laguna is also astoundingly beautiful.
Sonche Canyon
A picture of beauty, this 962-meter deep canyon provides stunning scenery for those who make the trip. It is located only 10 kilometres from Chachapoyas and entrance to the canyon is only 3 soles. It may not have the historical significance that some other places close to Chachapoyas do but it certainly should not be missed!
Where to Stay
If you want to get the best value for money and meet people at the same time then a hostel could be the option for you. There are some really nice hostels on offer, almost all of which are cheaper then any hotel you will find. Prices range from about $5 to $30. Some of our favorite options include: Casa Hospedaje Burgos, Chachapoyas Backpackers and the affordable Chacha International. If you would rather go with something a bit more upscale then there is one stand-out hotel in town. The Posada del Arriero is a very popular hotel and is a great option to relax and unwind. It's located only half a block away from the main square making it an ideal location for anyone who visits.
Where to Eat
There are a lot of really nice places to eat in Chachapoyas. One popular option is called El Batan del Tayta, an eatery serving up delicious food with a beautiful and impressive presentation. If you're looking to try a good ceviche and pisco sour then this is the perfect place for you!
Another hugely popular place to eat great food and enjoy a really nice coffee or cocktail is Cafe Fusiones. With rave reviews and unbelievable food you are guaranteed to be satisfied leaving this place!
If you'd like a traditional Peruvian breakfast menu with cheap prices then Cafe Cafe is another great option. Get some scrambled eggs, a coffee and some juice for $2 among other things.
For the best chicken in town, you can also head to el Tizon! Here you'll find some amazing traditional Peruvian chicken with an affordable price.
Visit Chachapoyas!
Overall, a visit to Chachapoyas is a great way to get off the beaten path and see more of the real Peru, and I don't think anyone would regret giving a few days to see everything this city of clouds has to offer.