Peruvian Craft Beer: Where To Drink it in Lima
The so-called "craft beer revolution" has been sweeping across the world for the past several years, and it's unsurprisingly made its way to Peru as well. Visitors of past years probably recall a paltry selection of beer in Peru, with only a few nationally-distributed chelas such as Pilsen or Cristal in stock. Fortunately, those days are over. Visitors to Peru can now find many quality craft beers on supermarket shelves or in brewpubs, and there are more and more breweries sprouting up every day. The best place to sample some of these new artisanal products is in the capital city of Lima. Here are a few of our favorite beers and bars for you to enjoy during your visit to the City of Kings.

TRAVELER'S TIP:
"Club Cusco? If you are looking to experience Cusco nightlife, get your party started at
Wild Rover,
the best hostel in town with a lively soundproof bar."
Bars, taprooms & breweries
La Fara
A restaurant and club that is good for Latin dancing but also has a pretty good selection of craft beer.
Address: Av. Pedro de Osma 315, Barranco
Hours: Tues-Sat 8pm-3am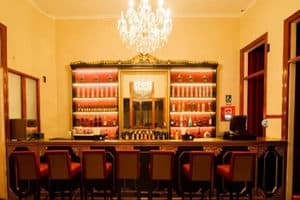 Victoria Bar
A nicely decorated lounge playing dance music. Their cocktails are well-known but they also have a great selection of beer.
Address: Pedro de Osma 135, Barranco
Hours: Tues-Sat 7pm-3am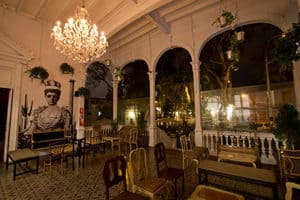 Cañas y Tapas
A cozy bar tucked away on a side street in the busy Miraflores district. They have one of the best selections of craft beer in Lima. A great place to relax and enjoy different beers.
Address: Calle General Borgoño 149, Miraflores
Hours: Mon-Wed 5pm-1am, Thu 5pm-2am, Fri-Sat 5pm-3am

Jaya Brew
A great bar/brewery and restaurant. The location is quiet, so it's a great place to enjoy conversation while tasting new beers.
Address: Calle Mártir José Olaya 139, Miraflores
Hours: Mon-Thu 12pm-1am, Fri-Sat 12pm-3am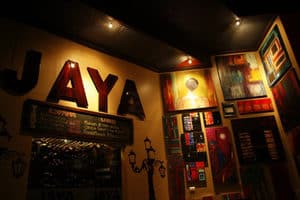 ---
ENTERTAINMENT TIP:
If looking for fun at night, or to watch sports during the day, or even a taste of home, visit the
Wild Rover Hostels
for great food, sports and beer! Entrance to their bars is free even for non-guests
---
Mi Tercer Lugar
A low-key spot in the central city serving coffee and a large selection of craft beers.
Address: Jirón Carabaya 612, Distrito de Lima
Hours: Mon-Thu 8am-11pm, Fri-Sat 8am-12am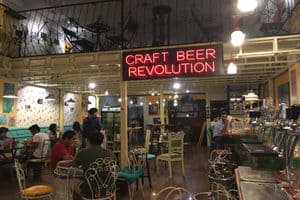 Nuevo Mundo
An excellent craft beer bar serving many artisanal brew on tap. Its location adjacent to Parque Kennedy in Miraflores is a convenient meeting place, and the atmosphere is always lively.
Address: Av Jose Larco 421, Miraflores
Hours: Sun-Thu 5pm-1am, Fri-Sat 5pm-3am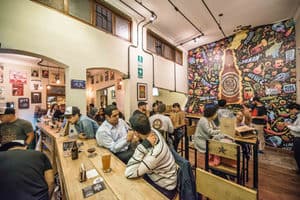 BarBarian
This bar boasts the largest selection of draft beers in all of Peru (that I know of). This place is a must-visit for any connoisseur.
Address: Calle Manuel Bonilla 108, Miraflores
Hours: Sat-Wed 12pm-1am, Thu-Fri 12pm-3am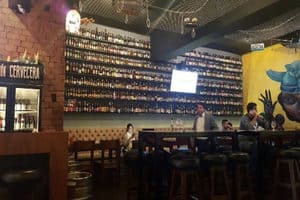 Barranco Beer Company
A bar/brewery with great food and a chill atmosphere. They serve a handful of their own beers on tap, spanning several different styles.
Address: Av. Almte. Miguel Grau 308, Barranco
Hours: Sun-Thu 12pm-2am, Fri 12pm-12am, Sat 12pm-3am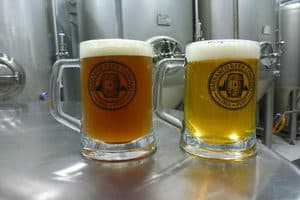 Other craft beers to try in Peru
Sierra Andina (Huaraz)
Zenith (Cusco)
Greenga (Lima)
Cumbre (Lima)
Del Valle Sagrado (Urubamba)
Melkim (Arequipa)
Invictus (Lima)
Lima Beer Week
If you're fortunate enough to be in Lima during the month of October, you'll have the chance to attend Lima's only craft beer festival. Lima Beer Week, a yearly event usually held in the fall, was established a couple years ago and keeps going strong as the city's beer scene continues to expand. This year it will be held from the 5th to the 15th of October in the central city of Lima. You can visit the event's website for more information and to buy tickets.
A toast!
We hope that this post has given you a few ideas to help you enjoy your time in Lima. It is recommended to check out some of the amazing activities that this city has to offer (paragliding, food tours, day trips, etc.) and then to visit one of the above locations for a well-earned beer afterwards. It's possible that there will even be some new places to drink craft beer by the time you read this. If you find a place that you really love and it's not on our list, let us know in the comments below. In the meantime, cheers!
To book a Tour in Lima we strongly recommend that you use
FindLocalTrips.com
a search and comparison website for tours across all of South America.