Get the Latest News From Peru in English
It is a good idea to keep up-to-date with Peruvian news and events as you travel around the country. You don't have to become a political analyst or anything like that, but various things could happen that, as a traveler, you might want to know about.
You can get the latest news from Peru in English sent directly to your email inbox or feed reader by subscribing to one or more online feeds.
Get the Latest News From Peru in English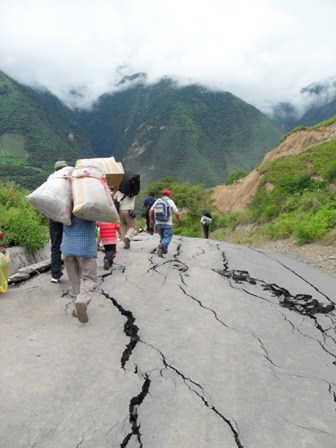 Most backpackers in Peru will check their emails every few days, so it's not difficult to keep up with the latest Peru news headlines and events. Earthquakes, landslides, vampire bat attacks, sporting events, cultural events, indigenous protests, new archeological discoveries, music gigs etc…
Spanish speakers can just pick up a local paper, of course, but if you don't have a grip on the language, you'll need some English resources. The following websites offer the latest news from Peru in English through various subscription options, all of which are free and can be cancelled at any time:
Peruvian Times: comprehensive coverage of all Peruvian current affairs. This is a good option if you want headlines sent straight to your email inbox (just enter your email address in the "Subscribe" box).
Andina: offers individual RSS feeds to various categories such as politics, business and tourism. There's no email subscription, so you would need to use a feed reader. Good if you are traveling with a laptop in Peru.
Peru this Week: more RSS feeds for categories, including a Peruvian news feed and one for travel. Some of the reports are English language write-ups of news posted on other Peruvian Spanish-language sites (with links to original reports included). Facebook users can track events on the site's Facebook page, Peru This Week.
Today's Peru News Headlines on Twitter and Facebook
Alternatively, you can keep track of things using Twitter. Living in Peru and Peruvian Times both have Twitter feeds. Another good option is News in Peru, a feed that links to all the latest Peru news headlines from across the country.
I also use my HowtoPeru Facebook page for linking to any travel-related Peruvian news.
If you can recommend any other website that provides news from Peru in English, feel free to do so in the comments box below.