Laguna 69 Trek: An Unforgettable Mountain Paradise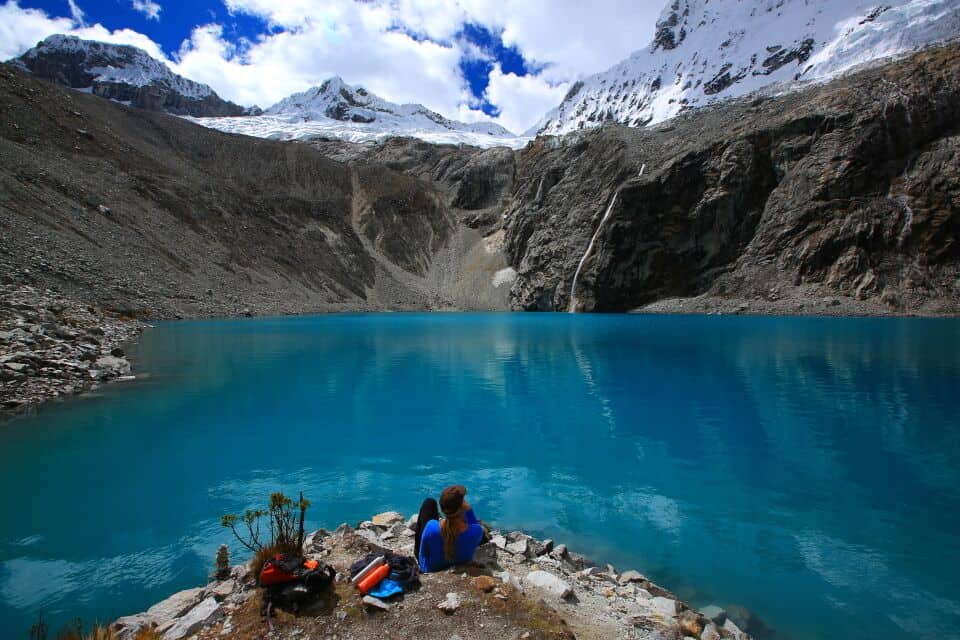 The Laguna 69 Trek: Below is an extensive guide on everything you need to know about the Laguna 69 trek from where it is to what to bring and how to book it!
Laguna 69, located in Huascarán National Park, is one of the most iconic alpine lakes in South America, with gorgeous aqua-colored water set amidst a stunning mountain backdrop. The hike up to this pristine lagoon also happens to be an excellent single-day hike from the nearby city of Huaráz. It's perfect for those who want to get used to the high-altitude conditions before attempting a multiple-day trek, or for those with a more limited amount of time. The hike can be challenging at times, but it's definitely worth the effort.
How to Get There
Huaráz has a small airport with daily flights from Lima run by the airline LC Perú. The most common way to arrive, however, is by bus. From Lima, there are many options to make your way to Huaráz. Cruz del Sur and Moviltours are both reputable companies which have daily departures at various times. The trip takes about 9 hours. Many people choose to take an overnight bus in order to leave the maximum number of daylight hours to explore.
Tour vs. Solo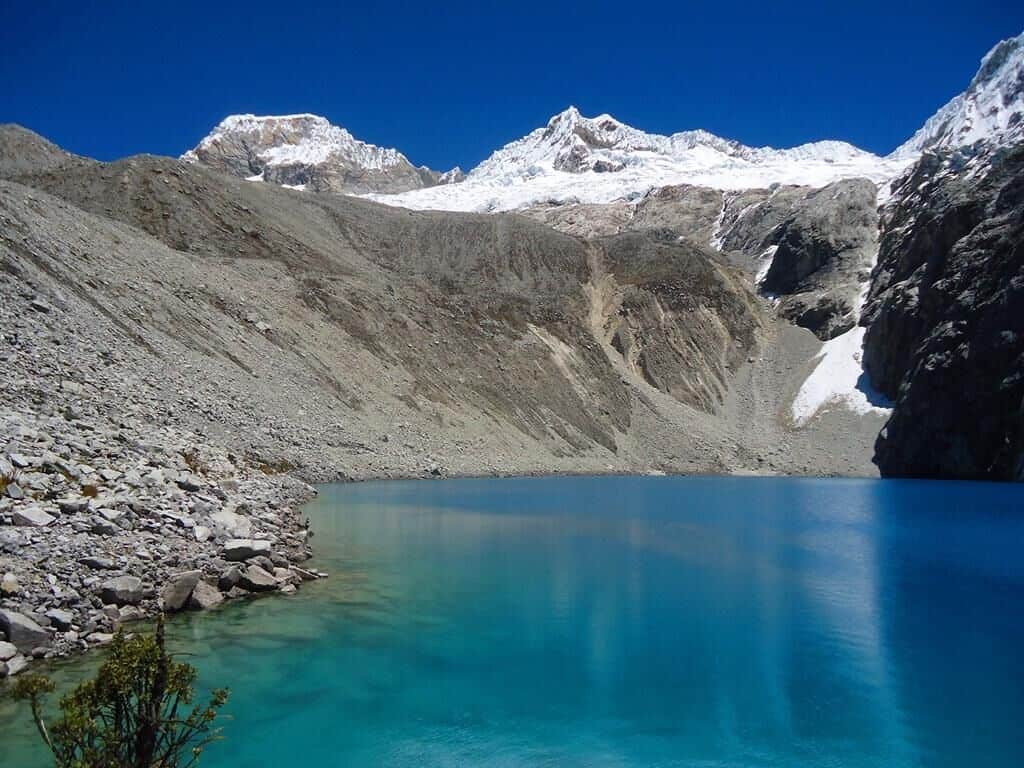 Once you are in the city of Huaráz, there are numerous tour companies offering trips to Laguna 69 and other destinations in the Cordillera Blanca mountain range. The biggest advantage to taking a tour is that you don't have to worry about transportation, since the tour provider will generally pick you up directly from your hostel and return you there at the end of the day. Getting there on your own can involve multiple bus transfers and the possibility of being stranded at the lake (buses and colectivos are not always reliable). The cost of booking a tour is also very low, around the same price or just slightly more than public transit. For these reasons, the majority of people will choose to take a tour in order to avoid any extra hassle. I recommend booking online with findlocaltrips.com before you go, since the quality and type of service provided by tour operators can vary widely. Some providers may give tours in English while others may not. Some have a good safety record and others don't–you get the picture. It's best to know what you're getting beforehand. However, it should also be possible to book something at your hostel or a tour agency in Huaráz if that's what you prefer.
Of course, going solo has its advantages too, the main one being that you can do the hike at your own pace without the rigid schedule demanded by some tours. It just depends on your personal preference.
---
ENTERTAINMENT TIP: If looking for fun at night, or to watch sports during the day, or even a taste of home, visit the Wild Rover Hostels Chain for great food, sports and beer! Entrance to their bars is free even for non-guests
---
What to Expect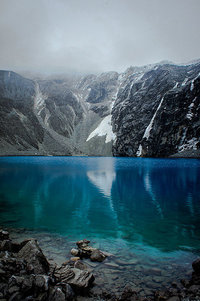 The hike to Laguna 69 is considered a medium to hard level hike. This is mostly due to the very high altitudes encountered on the way, reaching as high as 4500m above sea level. Some travellers will experience altitude sickness, also known as acute mountain sickness, with symptoms including nausea, shortness of breath, headache, dizziness, insomnia and loss of appetite. If you are unsure how your body will react to high altitudes, it's best to give yourself a day or two to acclimatize in Huaráz before attempting any strenuous activity like hiking. Make sure to eat well and stay hydrated. Chewing coca leaves is also a traditional cure for altitude sickness, used by native peoples of the Andes for hundreds of years.
What to Bring
Food. Bring some high-energy snacks like nuts or trail mix to keep you going on your hike. You'll also probably want to pack a lunch if it's not included on your tour.
Water. It's always a good idea to stay as hydrated as possible when doing a physical activity like hiking, but the effects of high altitude make it absolutely crucial.
Protection from the sun. This includes sunscreen, a hat and sunglasses. The altitude in combination with proximity to the equator makes the sun extra dangerous in this region.
Raincoat. There's always a chance for rain, and weather can change quickly in the Peruvian highlands. It's best to come prepared just in case.
Toilet paper. As with everywhere in Peru, it's always a good idea to carry your own toilet paper, as restrooms open to the public often do not keep any.
Wallet. You'll need to pay the entrance fee for the park, so make sure to have some money on hand.
Camera. Make sure you get some amazing pictures to remember your trip!
Happy hiking!
I hope this blog has given you everything you need to know to visit the unforgettable Laguna 69 in northern Peru. I promise it's going to be one of the most memorable days of your trip! Let me know in the comments below if you have any other questions or need any advice for planning it.