Inca Jungle Trek: The Intrepid Traveler's Path to Machu Picchu

A lot of people who visit Peru wonder what the best trek to Machu Picchu is. With all the different treks, it's hard to figure out which one is the best to take. This blog will talk about a unique option that combines affordability, fun and adventure: The Inca Jungle Trek. Keep reading to find out everything you need to know about the Inca Jungle Trek.
---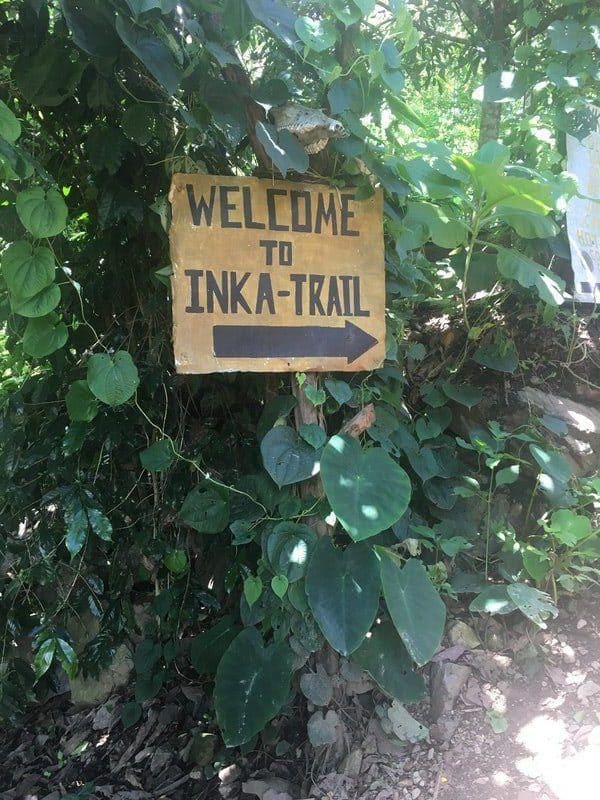 Getting Started
To take the Inca Jungle Trek, you'll need to start in the city of Cusco, the biggest city in the region and the former capital of the Inca empire. There are many flights available daily from Lima to Cusco. However, we highly recommend to take the trip by bus, as you will be missing many amazing sights between Lima and Cusco if you choose to fly. Our favorite is the Peru Hop bus service, as it stops at all of the major tourist attractions between Lima and Cusco. It also allows you the freedom to "hop off" and stay at a locale as long as you want and then "hop on" again later.
Day One:
The trek begins in Cusco, where you'll catch a bus from your hostel to take you to the start of the trek. This'll give you a good chance to relax before the strenuous activity of the next few days. You can take in the scenery as you climb up to the top of Malaga Mountain, situated at 4,200m above sea level. This is where the adventure begins. You'll begin the descent into the jungle on mountain bikes, taking you on winding roads past gorgeous waterfalls, beautiful vistas and small local villages.
A few hours later you'll arrive in the town of Santa María for a break and some lunch. This is where you'll begin to feel how close you are to the jungle–make no mistake about it, you'll be sweating! From here you'll begin to make your way to your overnight lodging at Pispatayoc. You've got a choice for how to arrive: you can take a quick mini-trek of 30 minutes through the jungle to the lodge, or you can go by whitewater rafting at an extra cost of $30.
Whichever way you choose to arrive there, you'll pass the night in an eco lodge in the jungle, surrounded by the natural beauty and the sounds of the selva.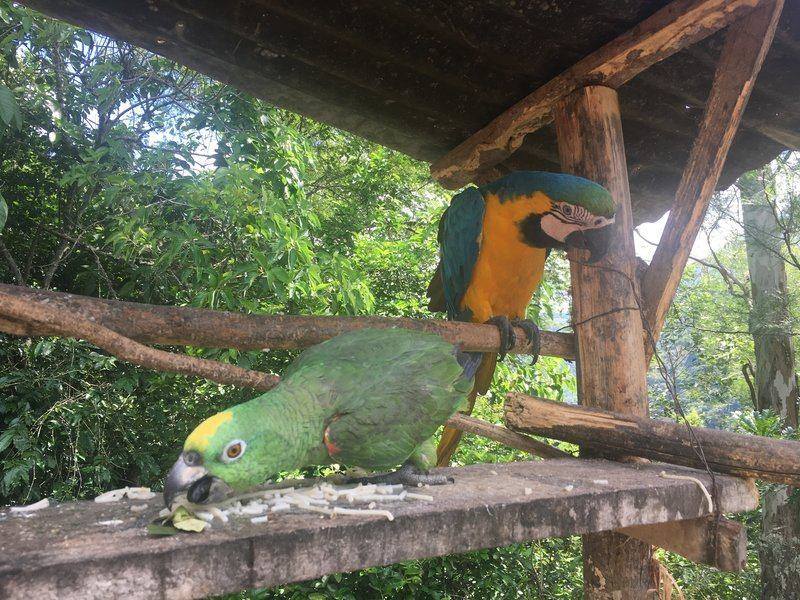 Day Two:
You'll wake up nice and early, surrounded by the mist of the jungle rising up all around you. Today will be the hardest day of the whole trek, and you've got to get moving early to get to your destination on time.
You'll start by walking along part of the old Inca trail. Along the way, you'll stop at many different significant Inca sites and your knowledgeable guide will explain a little bit about the history of the Inca empire. You'll also pass by loads of interesting flora and fauna, which your guide will point out to you as well. You may even get lucky and see some monkeys or parrots! Eventually you'll arrive at the top of the mountain where you can take in the incredible view of the Urubamba valley below.
After lunch, you'll continue the trek as you descend from the mountain once again into the jungle. After another long and intense hike, you'll arrive at Santa Teresa where you will find some rewarding natural hot springs. The pools there range from scalding hot to freezing cold (the locals recommend rotating between the different temperatures). After a soak in the pools, you'll head to your rural lodge and then out for dinner, where you'll meet other travelers for a night of music and festivities.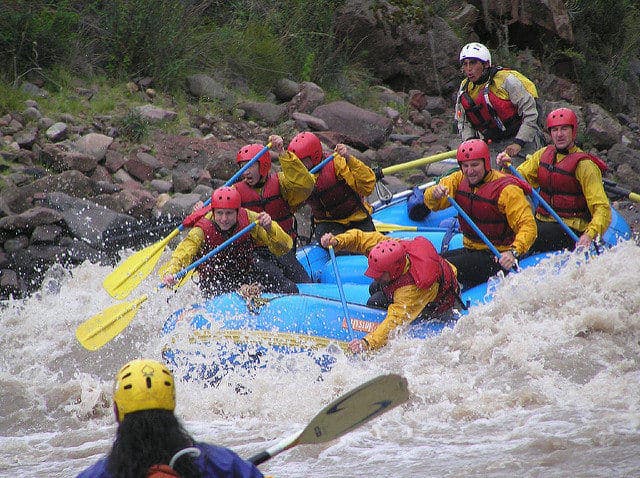 Day Three:
The third day starts with another choice: you can either take a 3-hour hike or pay an extra $30 to zip-line over a canyon to arrive at your next destination. If you're on a budget then the hike may suit you best, but you'll be sorry you missed the thrill of the zip-line. No matter what you've experienced in the past, nothing can quite compare to soaring over a canyon like a bird.
Whether you arrive by zip-line or on foot, you'll meet the rest of your group at Hydroelectric where you'll have lunch. From there, you'll continue along old Inca paths or alongside the railroad tracks (watch out for trains!) until you arrive at the town of Aguas Calientes. This is where you'll rest for the night, ready to wake up early and begin your last hike.
---
ENTERTAINMENT TIP: If looking for fun at night, or to watch sports during the day, or even a taste of home, visit the Wild Rover Hostel in Cusco for great food, sports and beer! Entrance to the bars is free even for non-guests
---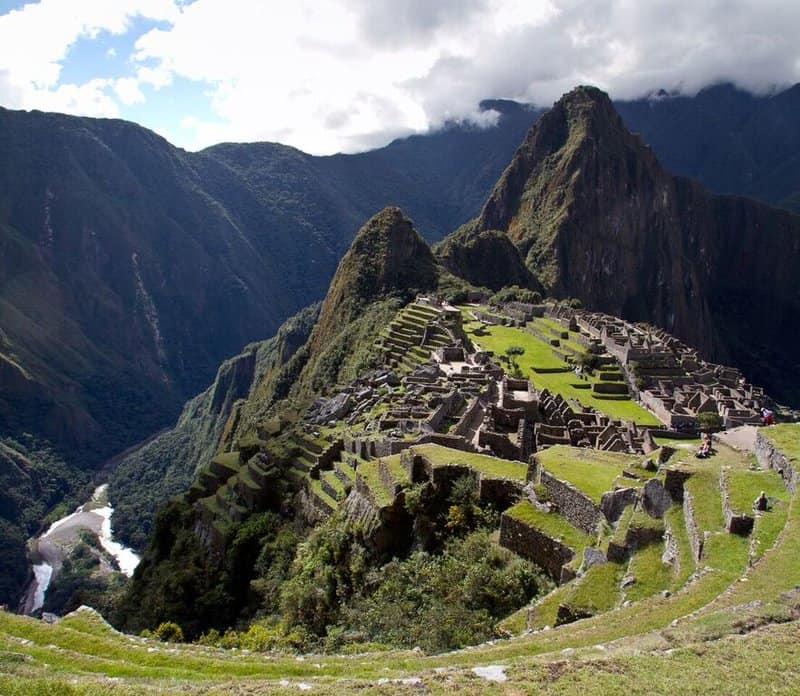 Day Four
Today is the day you've been waiting for! You'll begin the climb up to Machu Picchu as early as possible, in order to arrive at the park's opening at 6am to see the sunrise and in order to avoid the mobs of tourists that will arrive within hours. After you've made it to the top, your guide will show you around the site for about two hours, telling you the story of Machu Picchu and its rediscovery. Your guide is an expert, so don't be afraid to ask questions!
After the presentation, you are free to explore a bit on your own. You can walk around the main site and take some photos, or if you prefer, you can spend a couple hours hiking up one of the two mountains that overlook Machu Picchu, Huayna Picchu and Machu Picchu Mountain. Be forewarned that entrance to these paths can sell out, so make sure to buy yours early if you want to do participate.
After you're finished at Machu Picchu, your group will head back down to Aguas Calientes to have a bite to eat, buy some souvenirs and then take the train back to Cusco.
Where to Book
This is a popular trek with adventure-seekers, so you should be able to make your reservation at most tourist agencies in Cusco or even at your hostel. Daily entrances to Machu Picchu are somewhat restricted, however, so the best idea is to book your trek ahead of time to ensure that you have a spot. We recommend the website FindLocalTrips.com, a tour comparison website where you can check out the different options for Inca Jungle Treks and choose which one works best for you.
…
There aren't many things in life that combine amazing scenery, multiple climates and interesting history with the thrill of extreme sports the way that the Inca Jungle Trek does. It also happens to be extremely affordable for any budget. In our opinion, it makes the once-in-a-lifetime trip to Machu Picchu that much more memorable.