How to Ship a Car to Peru
The vast majority of travelers in Peru get from A to B using public transportation. But if you're moving to Peru, or if you're planning some kind of special overland adventure, you might want to ship a car to Peru. I have zero personal experience of shipping vehicles internationally, so I'm more than happy to publish the following guest post by someone who does. Over to you, Jason Mueller…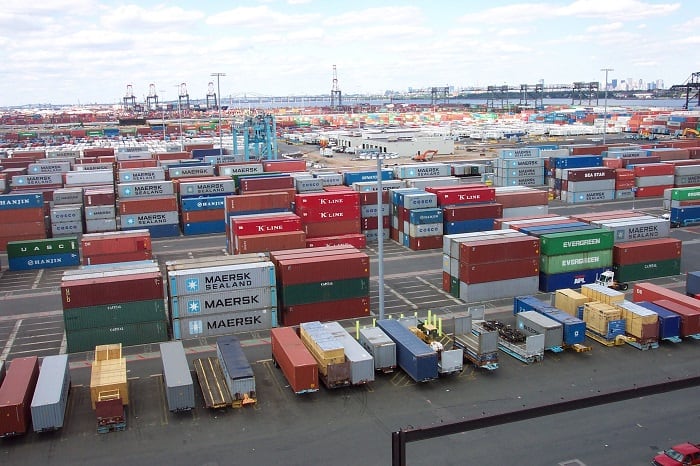 Explore Peru in the Comfort of Your Own Vehicle
Peru is a beautiful country with diverse habitats ranging from rainforests to arid plains and snow-capped mountains. If you are moving to Peru and want to experience all this beauty with as much independence and freedom as possible, you might be consider taking your car with you.
But how do you go about doing that? How much will it cost and how complicated will the whole process be? Here are some straightforward answers to the key questions:
What Are the Methods Used to Ship a Vehicle to Peru?
Roll-on Roll-off Transport
This method of transport is the most common way to ship vehicles. Manufacturers typically transport vehicles overseas in this fashion. It is also the most cost effective option. After your vehicle has been loaded on to the ship, it will be secured to the deck and remain there until it arrives to its destination.
Container Transport
This is by far the most expensive way to ship a vehicle to Peru, but it offers shippers the most convenient delivery and the most peace of mind. If you purchase this shipping method, you will be able to select when and where your vehicle will arrive. Another nice thing about container shipping despite the price is that you can ship household goods inside your vehicle and the remaining space in the container.

COVID-19 PERU UPDATES
All the information you need to stay up to date
with COVID-19 (Coronavirus) in Peru.
Click Here For More Info
Country-Specific Regulations and Fees for Shipping a Vehicle to Peru
When shipping a vehicle into Peru, you must comply with the following regulations:
If a vehicle has driven over 80,000 km (49,710 miles), it will not be allowed into the country.
The vehicle or motorcycle must be no more than 5 years old.
Inspection will be done by Customs for vehicles of returning Diplomats.
Taxes, duties, and fees for vehicles apply as follows: New vehicle: 9% on top of declared value + 19% Sales Peruvian Taxes + 10% of CIF value. Used vehicle: 9% ad valorem + 19% Sales Taxes + 10% of CIF value, an additional 30% may be added for used vehicles.
Perception tax: 5% for new and used vehicles.
$29 USD Customs Tax for new and used vehicles.
$300.00 USD for a technical inspection.
Before shipping, the person receiving the vehicle must know the make, model, year, mileage, chassis number, engine capacity, general description and motor number.
How Much Does it Cost to Ship a Car to Peru?
The cost of international auto transport is not an easy thing to determine. Many things – including distance, insurance, weight, and the method of transport – are taken into consideration when calculating a total.
Every country has different laws for moving cargo between nations. Expats are usually an exception when it comes to paying additional taxes and import fees. See the page here and contact A-1 Auto Transport who will be more than happy to provide you with pricing on shipping your vehicle to Peru.
As an example, to ship a car from Houston, Texas, to Callao, Lima, would cost around $1800 for a medium size car, including insurance at a cost of $200.
---
ENTERTAINMENT TIP: If looking for fun at night, or to watch sports during the day, or even a taste of home, visit the Wild Rover Hostels Chain for great food, sports and beer! Entrance to their bars is free even for non-guests
---
What Are the Benefits of Hiring a Professional to Ship Your Vehicle to Peru?
Shipping your car to Peru through a professional shipping service offers a few notable benefits, including:
Full insurance for peace of mind
Multiple shipping solutions
Advanced shipping technology
Preparing an Automobile for International Transport
Preparing your vehicle before the shipping date is vital in order to ensure that it is ready to be shipped without and problems or hold-ups. Make sure you prepare all the right documents so that customs agents do not give you a hard time when you try to release your vehicle. Take clear photographs of your vehicle so that you can be sure it is in the same condition upon arrival.
All vehicles being shipped on the deck of the ship will need to be inspected and operable before they can be secured to the vessel. If you are not shipping your car in a container, you must remove all personal possessions. Auto transport companies will not reimburse shippers for losses or theft of goods hidden inside the vehicle unless it is inside a container.
Wash the vehicle of dirt and deposits to make documenting the condition easier.
Make sure there is no more than ¼ of a tank of gas in the vehicle.
Disable the security alarm if the vehicle is equipped with one.
Take the vehicle to a mechanic to make sure any leaks are repaired.
Check the tire pressure, fluids and battery.
What Documents Must I Bring?
When you ship your vehicle, you'll need to bring the following documents:
Vehicle identification number
Type-approval number
Registration details
Commercial invoice
Bill of lading
Proof of insurance
Driver's license
Main Points of Arrival in Peru
Vehicles can be shipped to a handful of different ports in Peru. If necessary, they can then be transported further inland. Main arrival points include:
Arequipa
Callao
Cusco
Lima
Trujillo
Chiclayo
Piura
Additional Requirements for Transporting Your Automobile to Peru
Vehicles being shipped to Peru must not be damaged. If your vehicle has been in a major accident or fails an emissions test, your vehicle will not be shipped. Your vehicle must also have been manufactured with the steering wheel on the left-hand side.
Luckily, the company you hire to ship your vehicle will provide you with all the information you will need to get your car released from customs. You must be present on the delivery date to get your vehicle, otherwise you will acquire holding fees. Your vehicle can only be released to the person who set up the delivery with the auto transport agent.
Sign up now and receive info about
all Peru destinations for 2021 travel!