Things you need to know about the Colca Canyon trek
Planning to go to the Colca Canyon Trek? Dare yourself to explore the second deepest canyon in the world on an adventurous trip through the Andes.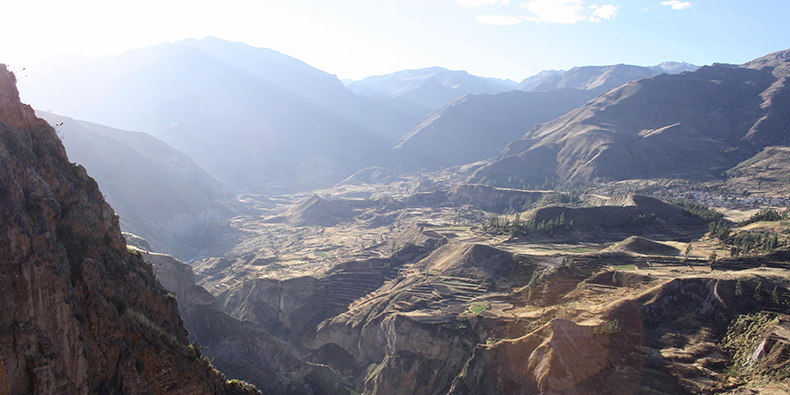 HOW TO PERU TRAVEL TIP
: Save money and stay safe when going to/from Lima Airport by using the Official Bus service inside the Airport called
Airport Express Lima
Within one of the most popular valleys of Peru, you will find the Colca Canyon. This unique attraction is the perfect spot for taking long walks on nature trails and enjoying incredible views of the Andes. In here, people can have a closer connection with nature, enjoy the fresh air, and experience a unique adventure.
Not only that, but you will also find Andean villages that have preserved their traditions through all this time, making it possible to get in contact with real living cultures. Be part of a one of a kind experience and dare yourself to explore these beautiful lands.
If you are looking to visit the Colca Canyon, there is no better way to go on a trek. Enjoy spectacular views, meet local villages, learn from ancient cultures, and more, while trekking along with a local expert who will guide you through these lands.
We have prepared this post so that you can fully enjoy your journey when visiting Arequipa. Please join us and discover with us all you need to know for your upcoming trip to the famous Colca Canyon.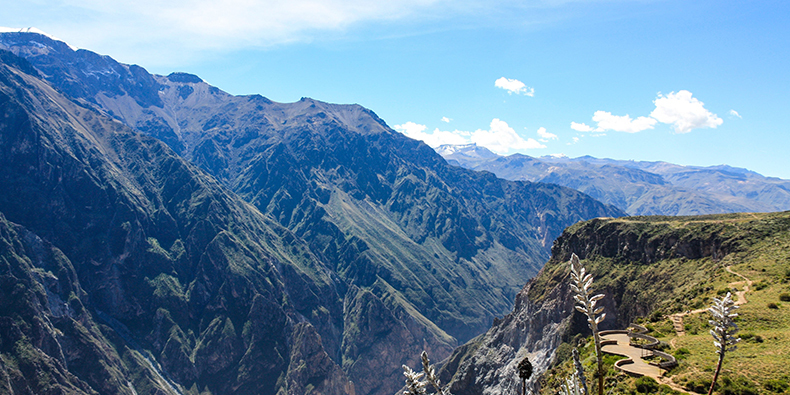 Colca Canyon Trek
The best way to do this trek is with a local tour operator. Usually, all treks start very early in the morning from Arequipa city. In here, there are dozens of agencies that offer trekking tours, so you only have to compare and stay with the one that offers you the best price and/or gives you more confidence.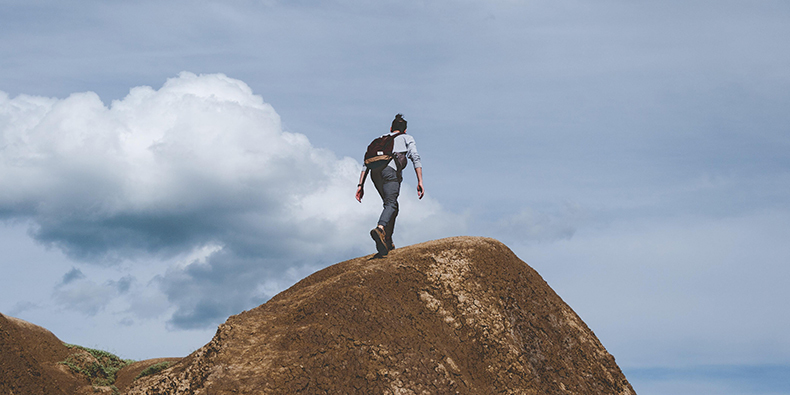 Also, when looking for the best alternative, you will come across two packages.
2-day trek
The 2-day trek is considered a moderate or hard hike. The first day of trekking is approximately 5 or 6 hours (1 hour uphill, 1-hour flat walk, and 4 hours downhill). The second day is approximately 3 or 4 hours of uphill walking. Due to the limited time, and the number of things you need to visit and explore, there is no much time to rest that is why it makes it a bit difficult to accomplish.
This trek has been set for people who have limited time in Arequipa and want to see as much as they can in the canyon. The tour departs every day from Arequipa at around 3:00 am, arriving back in the city on the second day at 6:00 pm approx.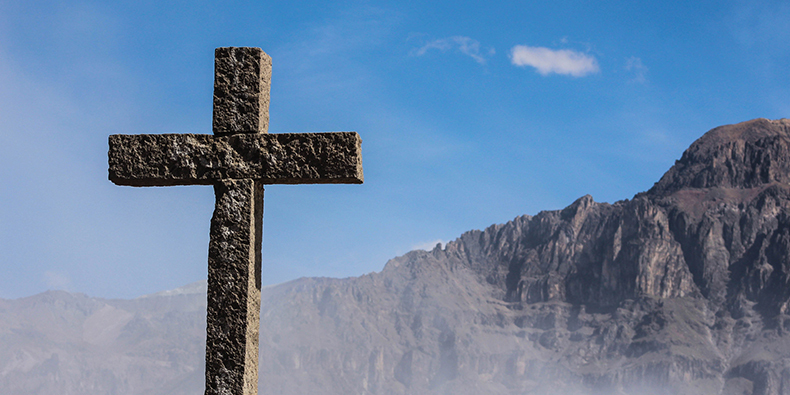 3-day trek
This trek is recommended for people who are looking for a less extreme and demanding adventure. You can easily go on your own pace as the time is more than enough to visit the Canyon. The level of difficulty is intermediate so there is no need to worry about having a great level of fitness, however, note that there is trekking involved.
You'll have plenty of time to enjoy the views of the Andes and can hike at a slow pace, allowing for even more photo opportunities of the breath-taking landscape. On the first day, you will be trekking approx 3 hours and on the second day is about 4 hours. For the last day, there is only a walk of 3 hours downhill arriving in Arequipa at around 6:00 pm.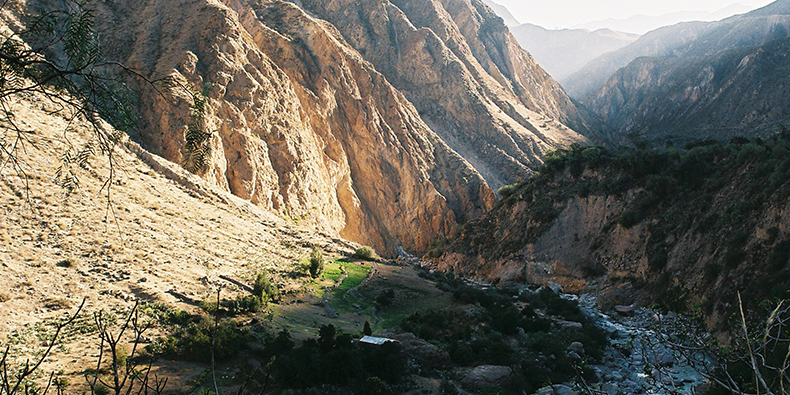 Included
Pick up from your hotel or hostel
Private Transport
Professional guide
Meals
Accommodation
First aid kit
Not Included
Tourist entrance tax for the Colca:
Foreigners 13 years of age and above: 70 soles (approx. USD $25)
South American 13 years of age and above: 40 soles (approx. USD $15)
National 13 years of age and above: 20 soles (approx. USD $8)
Children (All Nationalities) under 13years of age: 5 soles (approx. USD $2)
Optional visit to the Chivay hot springs – 15 Soles (approx. USD $5)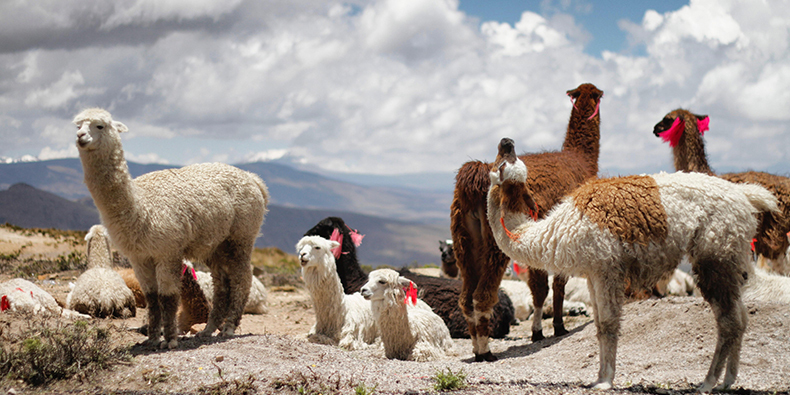 Note: The information provided can vary depending on the tour operator.
Recommended
Comfortable clothes
Water (there are also shops in the villages, however, prices can be quite expensive)
Trekking shoes
Flashlight
Toilet paper
Insect repellent
Snacks
Cash
Hiking sticks (optional)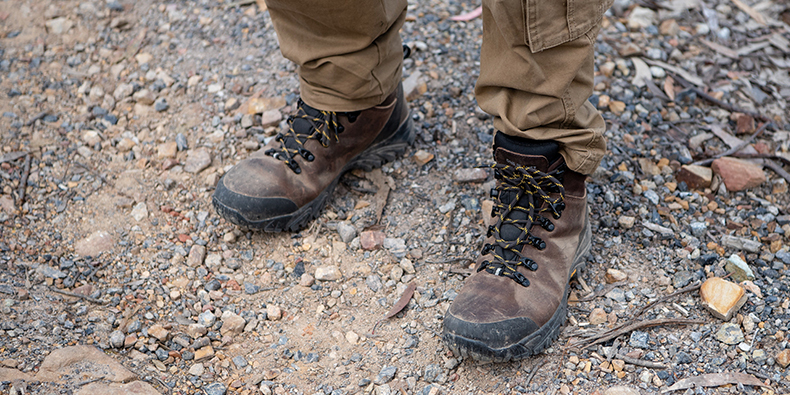 A quick tip: Most tour operators rent hiking sticks, just need to inform them beforehand.
Usefull tips for going on this trek
Before doing this kind of trek, acclimatizing would be a great idea. Remember, in the Colca canyon altitudes can range from 1 900 to 3300 meters above the sea level.
If you are traveling to Puno after and want to optimize your time, most tour operators offer an alternative route going from the Colca Canyon straight to Puno. There is an extra cost, however, it is definitely worth it.
There is no need to bring any camping equipment as there are hostels and lodges within the valley. If you want to guarantee your stay, consult with your operator for further information regarding the trek.
The groups for this trek are usually 10 people more or less and a guide. As it is only two or three days, it is enough to take a small backpack with some clothes to change.
During some parts, you will be able to rent a mule in order to help you out to pass through the uphill sections. There is an extra cost of approx 80 soles. Note, for any addition, let your tour operator know beforehand.
If you are visiting Chivay, you can also start the tour from there. Contact your operator and let them know to coordinate the meeting point.
If you have any dietary requirements, you can talk with the operator. Usually, there are some alternative meals for vegans and vegetarians.
Leave your suitcase in Arequipa at your hotel/hostel. This is if you are coming back to the city, otherwise, you will have to bring them to the trek. But do not worry, you can store them in Chivay upon arrival.
If you start feeling altitude sickness, you can chew coca leaves. These leaves can be found at any market or souvenirs shop in the village.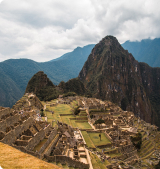 Peru's Covid-19 cases drop to record lows!
Remember, when traveling around Peru, Peru Hop is the only company offering flexible date changes until 2024 at NO extra cost. No airline, bus company or tour company offers such flexibility, on top of our stringent covid-19 protocols and safety procedures.
Sign up now and receive info about
all Peru destinations for 2021 travel!