The Best Hostels in Lima: Our Top Choices
Boasting a sprawling population of more than 10 million people, Lima can be an intimidating place to visit. With the city spanning dozens of districts and neighborhoods, it's hard to even know where to begin when looking for accommodation. That's why we've compiled this useful list of the best hostels in Lima. You can't go wrong with these tried and tested favorites. Don't forget to consult this guide to the best hostels in Lima before you book your trip to the City of Kings!
335 Backpackers
Avenida Angamos Oeste 757 5to Piso, Miraflores
https://www.booking.com/hotel/pe/335-backpackers.es.html
This quiet relaxing hostel is just three blocks from the central park of Miraflores, Parque Kennedy. You'll appreciate the prime location and the super-helpful staff who are always willing to help you plan day trips in the city. The hostel comes equipped with steaming hot showers and breakfast is included in the price of a stay. Each room is cleaned daily and comes equipped with a wardrobe.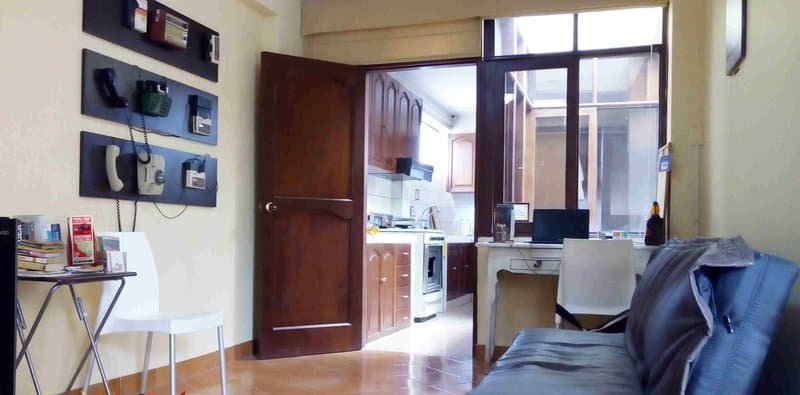 Backpackers Family Club
Calle Berlin 1089, Miraflores
https://www.booking.com/hotel/pe/335-backpackers.es.html
Backpackers Family Club is a nice, quiet retreat that is close to all the action in Miraflores. Go out and enjoy all the nearby restaurants and bars, or just relax on the outdoor terrace and enjoy the view. The hostel features a shared kitchen for preparing meals along with a bar area which is great for socializing with fellow travelers. The Backpackers Family Club is located just a few blocks from the popular Miraflores Boardwalk.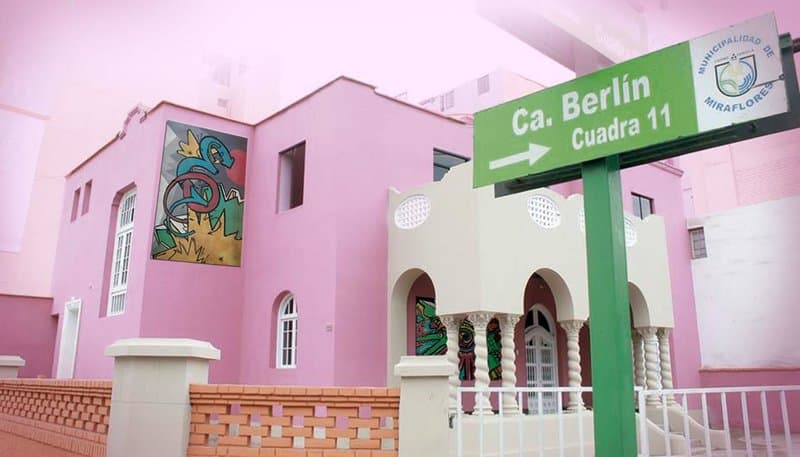 Barranco Backpackers Inn
Malecón Castilla 260, Barranco
https://www.hostelworld.com/hosteldetails.php/Barranco-s-Backpackers-Inn/Lima/4686
This converted family home combines the low price and backpacker vibe of a typical youth hostel with the cozy and intimate feel of a homestay. Stay here and get to know the popular Barranco district, considered Lima's most bohemian area. The hostel comes equipped with a shared kitchen and free WiFi, as well as cable TV. Barranco Backpackers Inn's excellent amenities make it a great value for the money.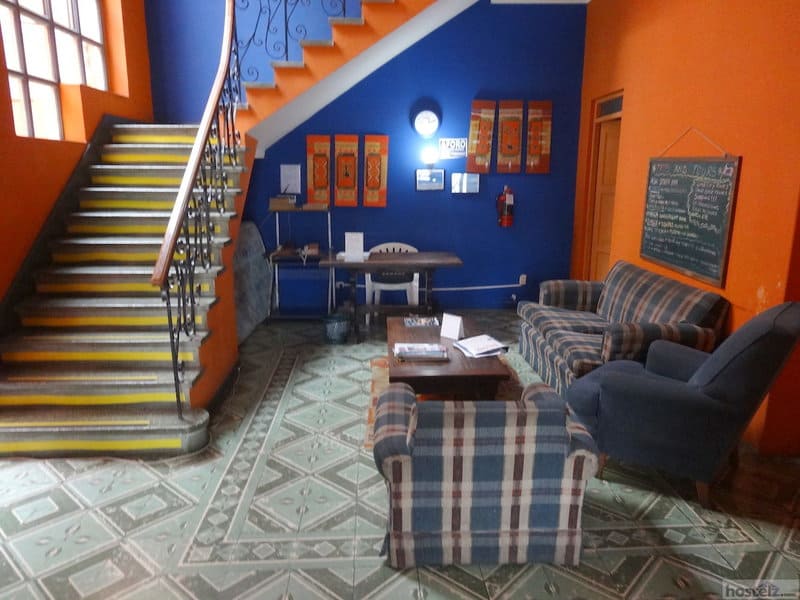 Amical Hostel
Calle Julian Arias Aragüez 331, Miraflores
https://www.booking.com/hotel/pe/amical-hostel.es-ar.html
Amical hostel is a cozy lodging, who open their doors in Miraflores to you 24 hours a day. Breakfast in the form of a varied buffet is included. It is also close to main avenues of Miraflores, supermarkets, museums, beaches and banks. It has free parking, and good wifi connection throughout. There is a shared kitchen and common areas for your comfort and relaxation with highly trained and qualified staff at your service.
Walker's House
Av Vasco Núñez de Balboa 491, Miraflores.
https://www.booking.com/hotel/pe/walker-39-s-house.es.html
This hostel allows you to create your own environment. Accepting of all life in its many shapes, forms and smells, we will try our best to accommodate your every need, speak your language and make you feel as welcome as can be… We can always promise you the best atmosphere and comfort at the best price! If you miss your house, this is the place for you!
Che Lagarto
Pasaje Schell 121 3er Piso, Miraflores
https://www.chelagarto.com/pt/component/chelagarto/hostels/16-hostel-lima.html
Che Lagarto is the largest hostel chain in South America, with thirty locations spanning 5 countries. The Lima location upholds the same high standards that have made the chain so popular: upbeat atmosphere, fun activities and attentive staff. Breakfast is complimentary every day. Other amenities include free WiFi, free locker storage, and a shared kitchen for preparing meals. Che Lagarto's chilled backpacker atmosphere also makes it a great place for meeting fellow travelers.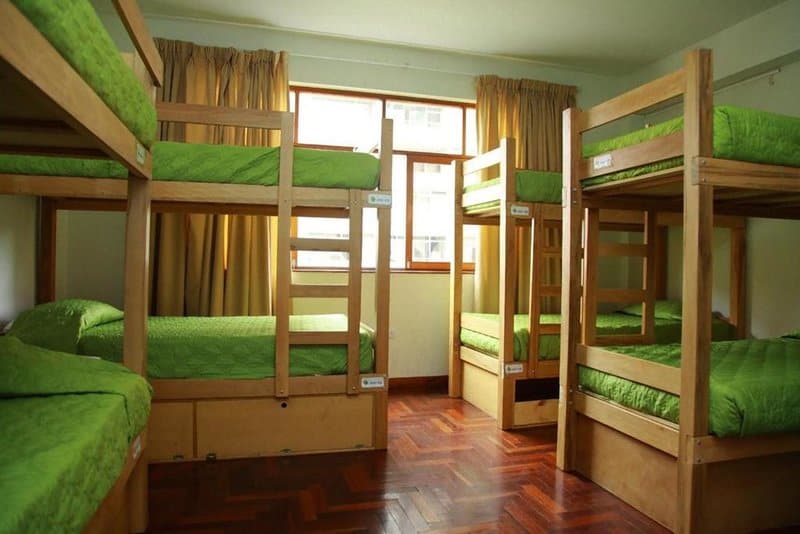 Dragonfly
Calle Tarata 256, Miraflores
http://dragonflyhostels.com/hostel-in-lima/
This colorful and inviting hostel is located just a short walk from Parque Kennedy in Miraflores. Dragonfly is well-known for its friendly, relaxed vibe, and guests here will find it easy to make new friends from all around the world. Enjoy some drinks at the rooftop bar or relax in one of the hammocks slung around the hostel. Visitors interested in surfing will also be pleased to discover that Dragonfly is just a short walk away from the famous coastal beaches of Miraflores.
Marqay Friends
Calle Maria Parado De Bellido 181, Miraflores
http://www.marqayhostel.com/
The Marqay Friends Hostel is one of the best bargains in Miraflores, offering up a large selection of services and amenities but with rooms at economy rates. We're particularly impressed by the friendly and attentive staff here. This hostel is located just a couple blocks from the famous Huaca Pucllana ruins, a definite must-see while in Miraflores. Marqay Friends is also close to many bus lines, making it easy to get to central Lima or other places around the city.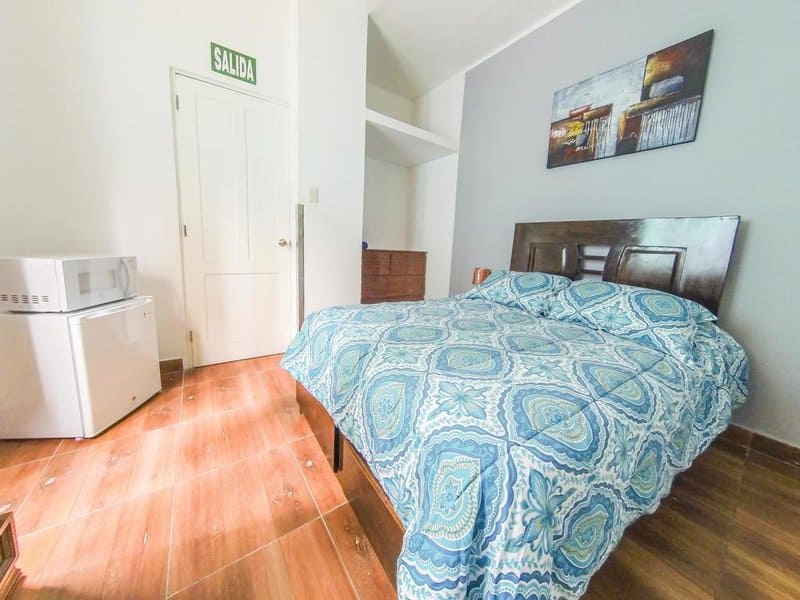 Red Llama Ecohostel
Calle Narciso Colina 183, Miraflores
http://redllamahostel.com/home/
Red Llama is a funky little hostel in Miraflores that places a big emphasis on recycling and environmentally-friendly practices. Most of the household items and decorations here are repurposed in some form or another, giving the hostel a quirky and unique look that'll leave you feeling charmed. There are many social areas and other facilities at Red Llama, including a rooftop bar, a game room, a computer room and a book exchange. This hostel is also close to many bars, restaurants and everything else that the famous Miraflores District has to offer.
---
Hopefully our list of The Best Hostels in Lima has helped you get a better idea of what is out there. You're sure to find something on our list that suits your needs perfectly. Now you can concentrate on the fun stuff: planning your trip and all the amazing sights you'll see in the City of Kings.