How ATV Riding Paracas is Like Nothing You've Ever Experienced
If you're looking for a unique and thrilling way to explore, look no further than ATV riding Paracas. The adrenaline-fuelled ATV riding Paracas tour will leave you with long-lasting memories and wishing you could discover everywhere this way.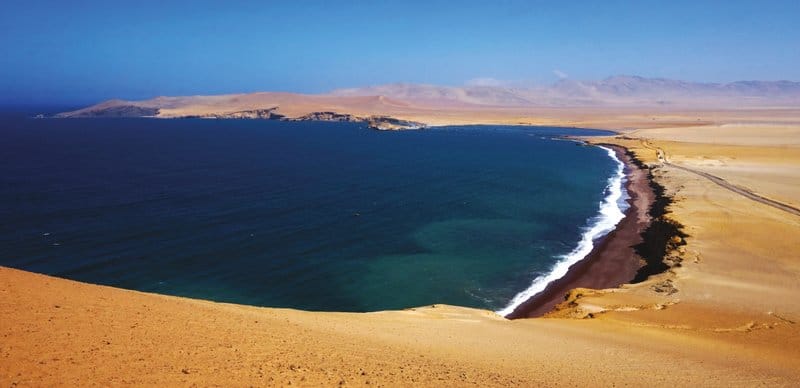 Arriving to Paracas
After a long morning of travel from Lima, we finally arrived in Paracas full of energy, excitement and curiosity. The first thing I noticed as we pulled into the town were ATV vehicles that lined the street and signs for ATV riding Paracas National Park. Our decision to ride with the safe and comfortable Peru Hop bus service meant we were well rested and ready to explore. It immediately became obvious as we got off the bus and watched exhilarated tourists driving back into the town on their ATVs that ATV riding Paracas was not something we could pass up.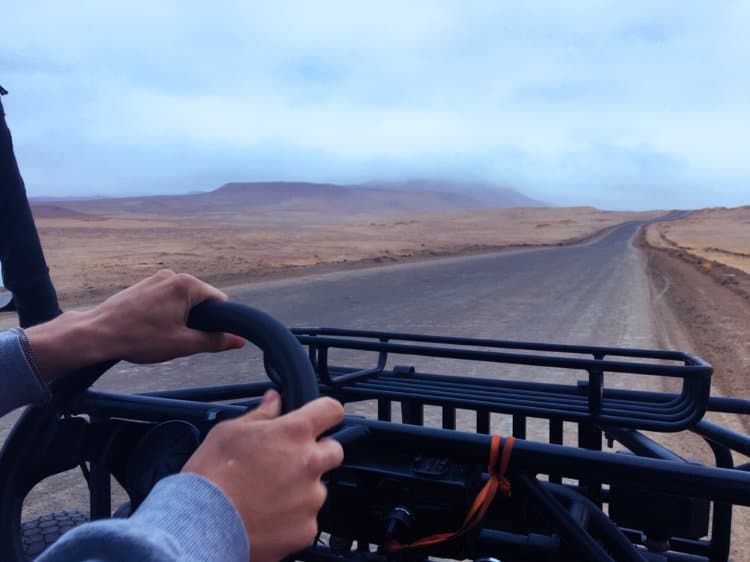 Like most tourists, the two main attractions for us were the Ballestas Islands and the Paracas National Reserve. With the boat tour of the Ballestas Islands booked for early the following morning, we decided to explore as much of the Paracas National Reserve as possible in the couple hours we had left in the day until sunset.
We knew from the research we had done on findlocaltrips.com prior to arriving that the ATV riding Paracas tour was the most exciting and alternative way to see the reserve. Findlocaltrips.com proved to be a vital tool for us throughout our time in South America as it was the most useful way of finding and comparing local tour operators and such was the case again when it came to ATV riding Paracas.
Our ATV Riding Paracas Experience
It didn't take us long to realise that ATV riding Paracas would be like nothing we've ever experienced before. We immediately set off as fast as the ATVs would take us, over and around the many sand dunes dispersed across the landscape. Our tour guide was a friendly local man who led the way with a smile across his face from start to finish. Watching us test the maximum speed of the ATVs over and over again seemed to be of great entertainment to him. This certainly wasn't the first time he had seen a group like us and he knew exactly where to draw the line in terms of allowing us to drive freely without risking our safety.
We stopped at various breathtaking spots along the way, most notably the Red Beach, "where the desert meets the sea". Unfortunately, we didn't have time to visit 'La Catedral' which was once considered the most famous view in the park. This sea arch was formed thousands of years ago but an earthquake in 2007 caused it to be partially destroyed, leaving just a simple sea stack in its place.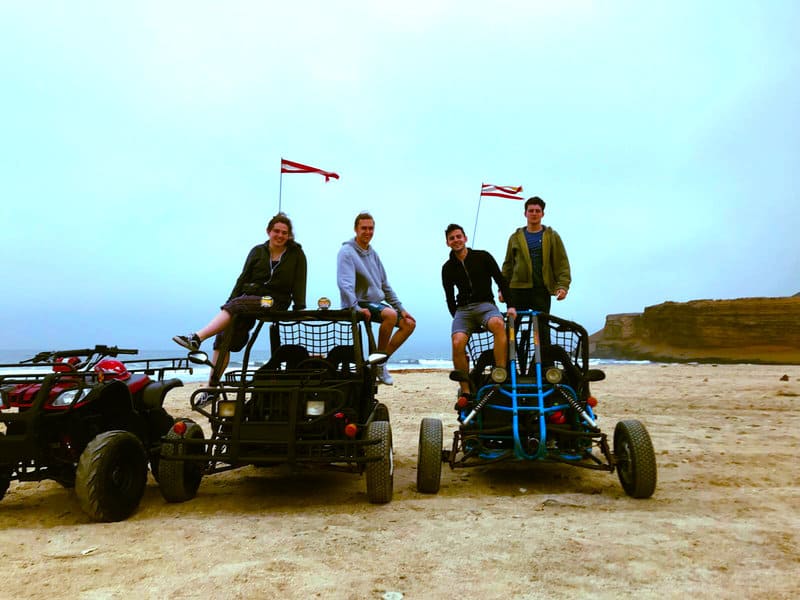 After a quick photoshoot with the ATVs from the top of Red Beach we finished up and made our way back to Paracas. The tour ended in spectacular fashion as we drove back with the sun setting across the beautiful barren landscape. Driving back to Paracas we continued to enjoy jaw-dropping scenery and stunning views of the magical Paracas National Reserve.
ATV riding Paracas was undoubtedly the highlight of our time in Paracas and I can't recommend it enough. Anyone who enjoys a thrill must not leave Paracas without doing this wonderfully unique tour!
Important clothing tips:
Bring a long-sleeve top. Despite the sun beating down, it is quite windy and there is a cool breeze as you drive through the desert.

Sunglasses or some other form of eye protection are a must. The dust created by the ATVs makes it very difficult to see which can cause potential problems when driving.
Finally, before visiting Paracas make sure to check out the official Paracas Peru website. We found this website very useful as it provides up-to-date information on everything you need to know about this scenic little beach town and its surrounding area.