Make the most of your time with these 8 things to do in Lima (backed by travelers and locals)!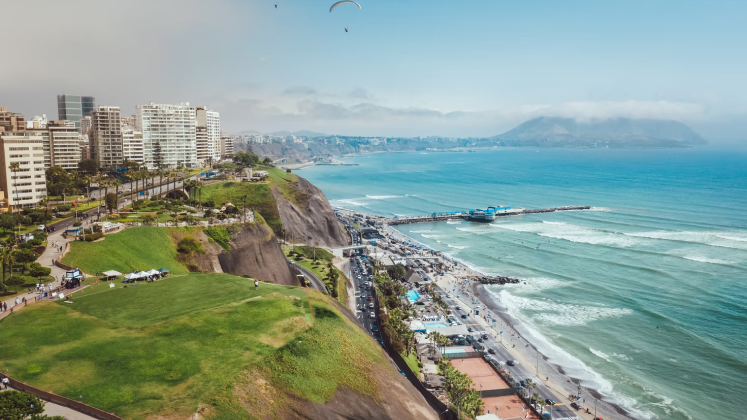 1. Full Day Tour to Paracas & Huacachina
Just a short distance from Lima lay the beautiful Paracas, home to the Ballestas Islands (the Peruvian Galapagos) and Huacachina, the hidden paradise oasis. Depart from Lima on a 1-day trip and discover some of the most amazing places in all of Peru. Thrilling activities like sandboarding the biggest sand dunes in South America, all-year-round sunny weather and more await you in Paracas and Huacachina.
Peru Hop offer these full day tours every day and have excellent reviews on Tripadvisor!
2. Luchito's Cooking Class
What better way to discover Peru than by learning about and preparing some of the most traditional and delicious dishes of the country! An entertaining hands-on experience with some of the best chefs in the city will have you making the iconic Ceviche, Causa Limeña, and the always lovely Pisco Sour. And don't worry if you don't have any cooking experience at all, this class will make you an expert!
For more info check out their website: luchitoscookingclass.com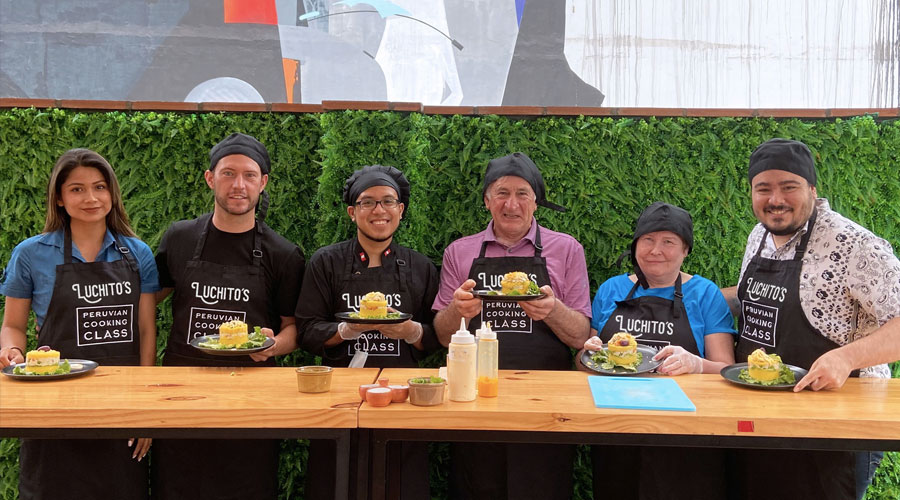 3. Free Lima Walking Tour
The Lima Free Walking Tour is the perfect way to see the diverse and vibrant city of Lima. 3 tours are available, each showcasing the best of each district: Historic Center of Lima Tour, Miraflores Tour, and Barranco Tour. Each tour lasts around 3 hours and you'll be guided by a friendly tour guide giving you all the details and history of the city. Departures are every day from the Tourist Information Center located in Miraflores.
For more info check out their social media: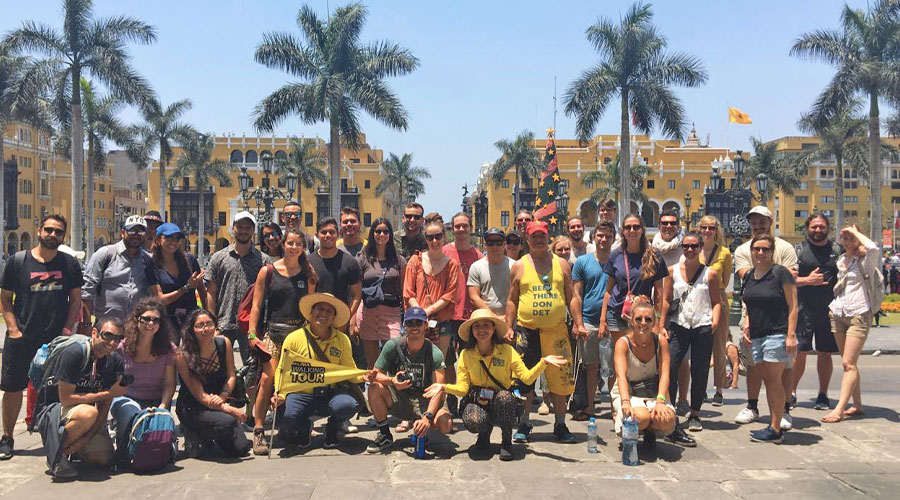 4. Taste Peruvian food at SAHA Rooftop Terrace
A garden Oasis terrace in the heart of Miraflores but with tranquillity hard to find anywhere else, Saha has become one the highest-rated "best value restaurant" in Lima. Local gems such as Ceviche, Arroz con Mariscos (seafood rice), and Lomo Fettucini a la Huancaina (fillet meat strips with pasta covered in a Peruvian yellow sauce called Huancaina) are all highly recommended by locals and travelers. Prices are very generous compared to other top-rated restaurants in Lima. At Night, Saha transforms into a cocktail bar under the stars but with the same menu until 10 pm.
Visit their Instagram here: @sahaperu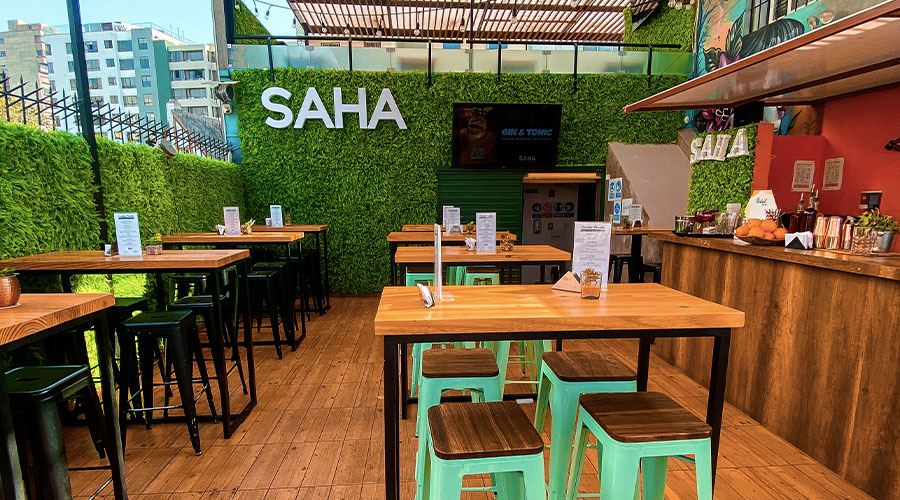 5. Visit the Tourist Information Center at Parque Kennedy
Free Maps, Tourist Sim Cards, Free Wifi, a Money Exchange Center, and an ATM machine are just some of the tourist services provided at the Information Center at Kennedy Park in the heart of Miraflores. It's also a good place for Airport Transfers and their Machu Picchu Information Center is the best place to get information on this wonder of the world.
Visit their Facebook here
View on Google Maps here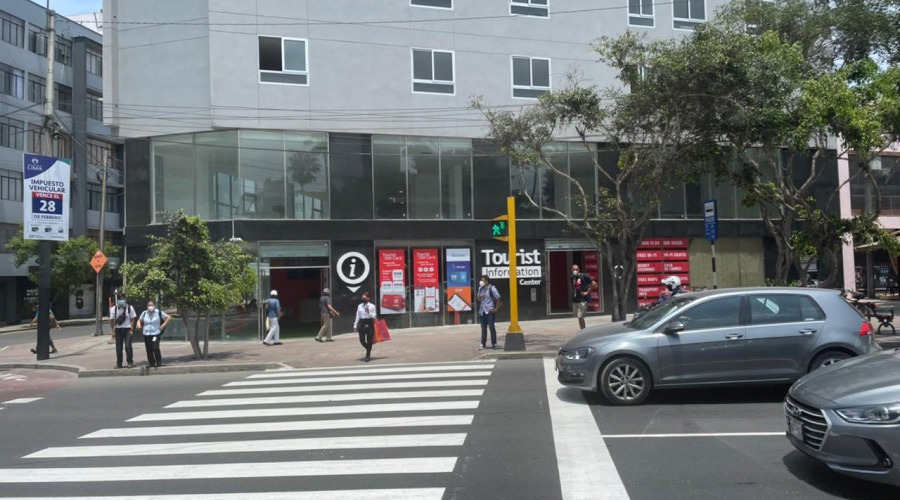 6. Have fun at The Bunker Bar
A great way to meet locals and other travelers alike, The Bunker is a hidden gem and it only opened in July 2022. Language Exchange Nights, Beer Pong Tournaments, Bingo Loco, Giant Jenga, and Karaoke are just some of the various activities offered. The Bunker opens each night at 7 pm with happy hour from 8 pm-9 pm. Food and drinks are amongst the cheapest in Miraflores and make way for a great night!
Visit their Instagram here: @thebunkerlima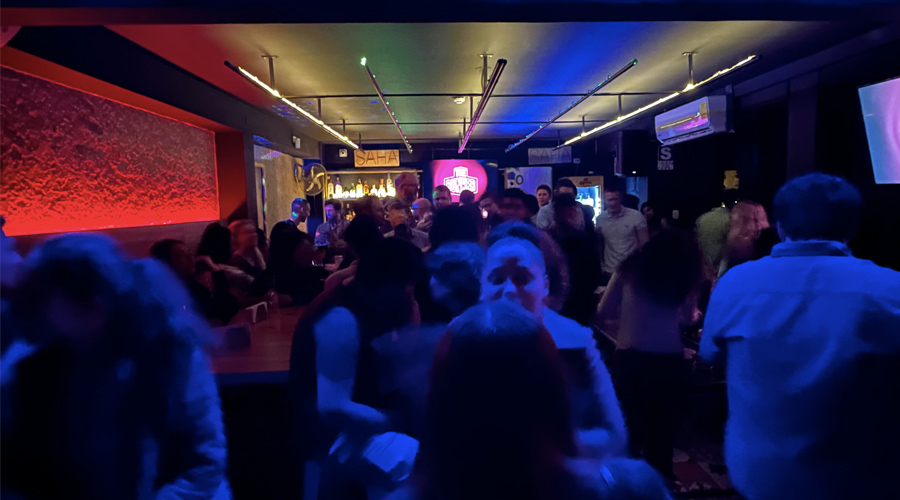 7. Visit Museo Larco
An interesting museum filled with Peruvian artifacts of over 5000 years, a beautiful garden full of vibrant plants, and a quiet cafe to grab a small meal. Although, it is the naughty Inca and Pre-Inca erotic pots that capture the attention of visitors. It sure is far from your typical visit to the museum which you have to experience for yourself.
8. Visit Huaca Pucllana
Get up close and personal with pre-Inca history. These incredible ruins are located right in the heart of Miraflores and are a window into history. There is also a world-class restaurant within the ruins, where you can enjoy Peruvian food from every corner of the country. Visit at night for an unbelievable view of the ruins lit up.
---
There's obviously more to do in Lima than the ones mentioned, but if you want to make the most of your once-in-a-lifetime experience we suggest following the list. And as always, happy travels!