How to Get From Lima to Machu Picchu: A Traveller's Guide
If you ever come to Peru, people will certainly ask you: "Did you go to Machu Picchu?". The site is so iconic that has become a must stop for any traveller that visits Peru. After all, it is one of the New 7 Wonders of the World as well as a UNESCO World Heritage Site. Machu Picchu is open all year round to accommodate for visitors.
Below, we present you with the best ways to get from Lima to Machu Picchu. Given that Lima is a city worth checking out by many of the reasons that are addressed in another one of our posts, your journey is very likely to start here. Plus, Peru's main airport hub is in Callao, a city a few kilometers away from Lima.
HOW TO PERU TRAVEL TIP
: Save money and stay safe when going to/from Lima Airport by using the Official Bus service inside the Airport called
Airport Express Lima
From Lima, it is necessary to stop in Cusco before heading to Machu Picchu as there are no direct flights, trains or buses to Machu Picchu. Sounds complicated? Don't worry. Keep on reading.
Looking to travel to Peru?
Make sure to stay up to date on all the latest updates and travel information related to Coronavirus (COVID-19) in Peru. For the most recent info about traveling in Peru click here.
1. Lima to Cusco
There are really only two ways to get from Lima to Cusco which are plane and bus. Unfortunately, train is not an option because the only tourist train that leaves Lima goes to a city called Huancayo which is about one-third of the way to Machu Picchu.
By plane:
The flight time from Lima's airport to Cusco is approximately 1 hour and 20 minutes. Ticket prices vary depending on the airline you choose. You can reserve a ticket ahead of time through an airline's website or office, through a travel agent or at the airport itself. Most travelers recommend LATAM based on the quality of their planes and reliability. The downside of traveling by plane is that you will miss the sights and some of the different landscapes that Peru has to offer. Also, a flight over the Andes will take you from 0 to over 10,000ft above sea level. This is sudden change in altitude is the main reason why many tourists experience altitude sickness on their first days in Cusco.
By bus:
Apart from having the benefit of acclimatizing yourself to the altitude, you will get a chance to explore Peru when choosing to go by bus. A direct bus trip to Cusco can take from 22 hours to 27 hours. The reason for the long trip is the mountain chain known as… you guessed right! The Andes. Most roads are winding, curvy and steep. However, we recommend taking the route that passes through Arequipa as it is the safest option and the most popular among travelers. Despite being a long ride, you don't have to be stuck inside the bus during the whole trip. There are a bunch of places to see along the way. While regular bus companies only take you from point A to point B, we strongly recommend Peru Hop to enjoy guided tours and a convenient Hop on Hop off system. Check out their bus passes to Cusco.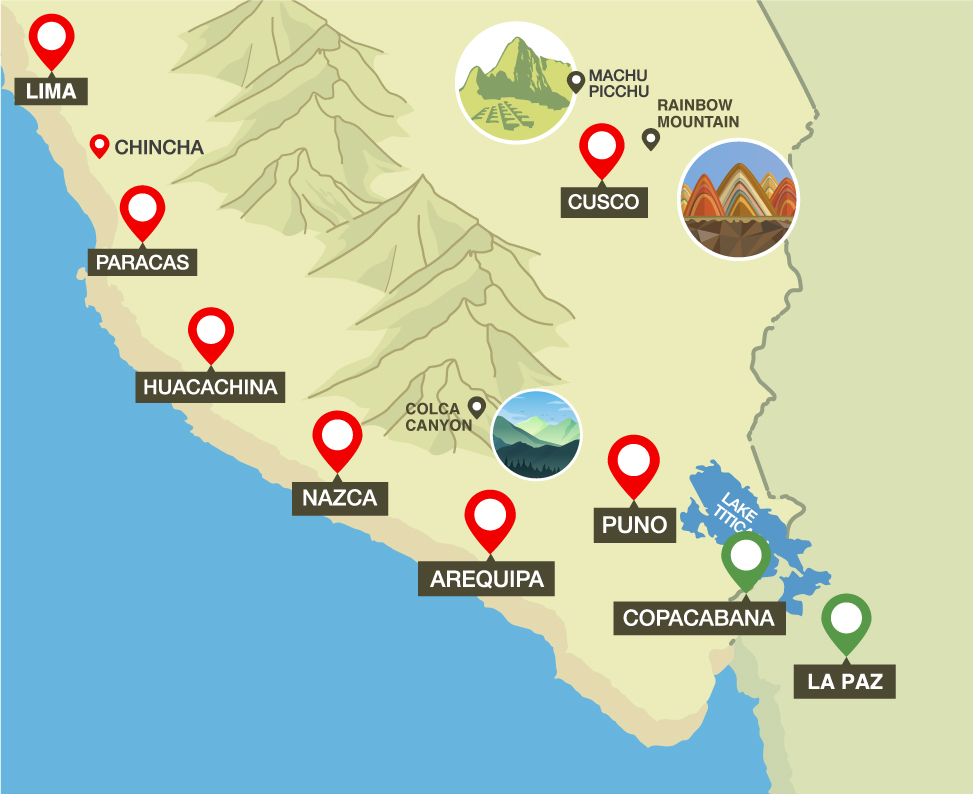 Ok, so I made to Cusco. Now, what? This, my friend, is a good question, but before proceeding any further… hold on! You have to ask yourself: Am I up for a challenge?… A trekking challenge?
2. Cusco to Machu Picchu
There are mainly 2 ways to get from Cusco to Machu Picchu: Trekking all the way to Machu Picchu or going by a combination of bus and train.
a) Trekking all the way to Machu Picchu:
Treks can last 3 to 5 days and you will usually have to book in advance, especially for the Official Inca Trail. Nevertheless, almost all treks will include the entrance ticket to Machu Picchu. The most popular treks are Salkantay trek; great for the sightseeing lovers, Inca Jungle; a more action-packed option and the Official Inca trail; arrive to Machu Picchu just in time to watch the sunrise.  To have a great trekking experience, avoid scammers by buying from a recommended and trusted tour agency. Make sure to check out FindLocalTrips.com, a search and comparison website for tours and treks around South America.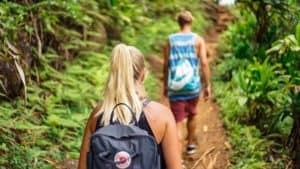 b) Combination of bus and train:
Our recommendations to complete this part of the trip are:
Take the train from Poroy to Aguas Calientes, then a shuttle bus to Machu Picchu. Poroy is where the closest train station to Cusco is. It is a 20-minute drive from the city center. Trains are operated by PeruRail with 3 distinctive type of services for each traveler's budget. It is worth mentioning that this station usually closes between January to April due to climate conditions and maintenance. The train trip takes about 3 and a half hours.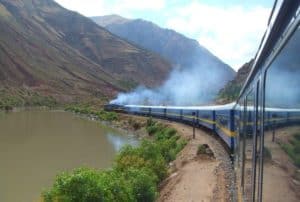 Take a bus/mini-van from Cusco to Ollantaytambo, a train from Ollantaytambo to Aguas Calientes, and a shuttle bus to Machu Picchu. Ollantaytambo station is near the Sacred Valley and it is open all year round. The bus trip from Cusco to Ollantaytambo is about 1 hour and 45 minutes while the train trip from Ollantaytambo to Aguas Calientes is about 1hour and 10 minutes. Both PeruRail and IncaRail operate trains from Ollantaytambo to Aguas Calientes with different prices according to the service provided.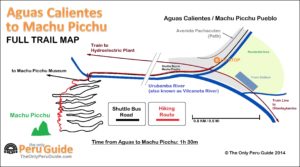 Going to Machu Picchu is a once in a lifetime experience you surely do not want to miss. We will keep you updated if anything changes in the near future. So, keep checking our blog and take a look at our other articles too to gather all kinds of tips and information you need before embarking on journey to Peru!
---
ENTERTAINMENT TIP: If in Cusco looking for fun at night, or to watch sports during the day, or even a taste of home, visit the Wild Rover Hostel for great food, sports and beer! Entrance to the bars is free even for non-guests.
---